…………….
Return To Main COVID-19 Resource Page
…………….
Dr. David Martin: "The Fauci/COVID-19 Dossier"
…………….
Who Is Dr. David Martin?
Dr. David E. Martin is the Founder and Chairman of M·CAM Inc., the international leader in innovation finance, trade, and intangible asset finance. He is the developer of the first innovation-based quantitative index of public equities and is the Managing Partner of the Purple Bridge Funds. He is the creator of the world's first quantitative public equity index — the CNBC IQ100 powered by M·CAM. Actively engaged in global ethical economic development, Dr. Martin's work includes financial engineering and investment, public speaking, writing and providing financial advisory services to the majority of countries in the world. Dr. Martin is the architect and founder of the Global Innovation Commons and is the author of the international legal framework for the Heritable Knowledge Trust and Heritable Innovation Trust programs. He has pioneered global programs to bring corporate and stock market transparency to multi-national extractive industries and has been instrumental in repatriating value to countries which have been subject to corporate and financial abuses. His work on ethical engagement and stewardship of community and commons-based value interests is at the forefront of global financial innovation. Dr. Martin is a Batten Fellow at the University of Virginia's Darden Graduate School of Business Administration. He served as Chair of Economic Innovation for the UN-affiliated Intergovernmental Renewable Energy Organization and has served as an advisor to numerous Central Banks, global economic forums, the World Bank and International Finance Corporation, and national governments.
His work has been the subject of two internationally awarded documentaries, Patent Wars which highlights his work on reform of the global innovation system and Future Dreaming: A Conversation with David Martin which is a dialogue about humanity and its optimal interaction in the universe. He has spoken at the United Nations General Assembly on citizen-led peacemaking initiatives and has been featured on Bloomberg television and HBO's Last Week Tonight with John Oliver. A speaker, author, business executive and futurist, Dr. Martin's work has been engaged in every country on Earth. Dr. Martin received his is Doctorate (PhD) from the University of Virginia.
Read Dr. Martin's complete bio here.
Related Links:
……………..
Dr. David Martin Just Ended COVID, Fauci, DOJ, Politicians in ONE INTERVIEW.
……………..
Dr. David Martin: "This Is The Definition Of Criminal Conspiracy, Racketeering, And Collusion."
• Dr. David Martin w/ Dr. Reiner Fuellmich: "This, My Friends, Is The Definition Of Criminal Conspiracy… This Is Not A Theory. This Is Evidence."
• The Fauci/COVID-19 Dossier (pdf)
• Reiner Fuellmich: Suing The Powers That Be For "Crimes Against Humanity"
……………..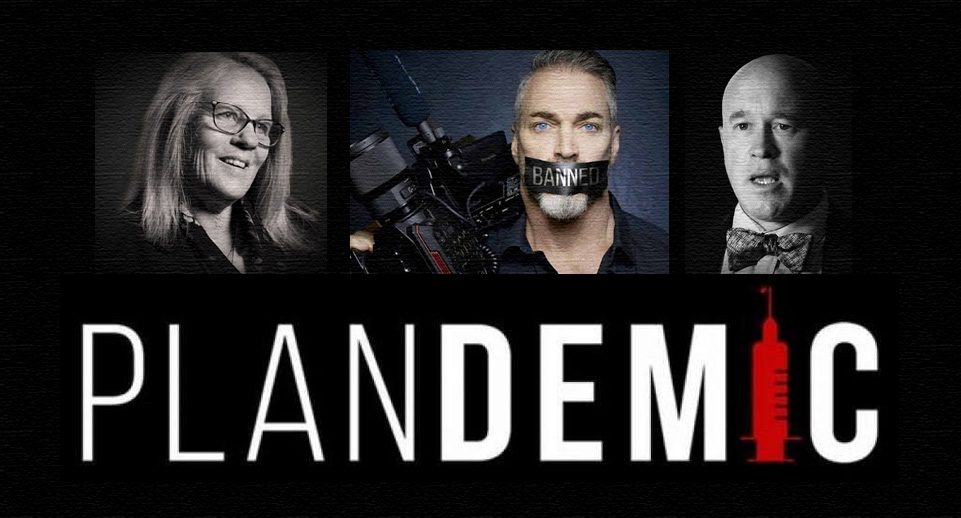 Featuring Dr. Judy Mikovitz and Dr. David Martin, Plandemic – Part 1 and Plandemic: Indoctornation – Part 2 is an exposé of the truth behind the origins of COVID-19; an alarming examination of individuals, such as Dr. Anthony Fauci and Bill Gates, and organizations like the CDC, NIH, WHO, and Bill & Melinda Gates Foundation, among others, driving the global vaccination agenda; and a look at the tech giant and mainstream media forces doing their utmost to silence and suppress the veracity of these findings.
……………..
Dr. David Martin Announces The Release Of The Fauci/COVID-19 Dossier (January 19, 2021)
• Dr. David Martin Releases "The Fauci/Covid-19 Dossier" | 205 Pages, 22 Years Of Research
• The Fauci/COVID-19 Dossier (pdf)
……………..
Truth, With Robert F. Kennedy Jr., Season 2, Episode 8 Featuring David E. Martin
……………..
Future Dreaming
…………….
Return To Main COVID-19 Resource Page
…………….