…………………
Recent News Articles:
• Tiny House Magazine (iPad, iPhone, Android, PDF)
• The Booming Tiny House Movement Is At A Turning Point (Insider – January 11, 2021)
• These Are The Top 10 Most Popular U.S. States For Living In A Tiny Home (Business Insider – June 20, 2020)
1. California
2. Florida
3. Colorado
4. Texas
5. Oregon
6. Washington
7. Arizona
8. North Carolina
9. New York
10. Utah
• Haus.Me Set To Break Ground In U.S. With Sustainable Tiny Homes
• Tiny House Villages For Seattle's Homeless by Low Income Housing Institute
• How Do I Get Zoning Passed For Tiny Houses In My Area?
• Your Thoughts on Tiny Houses
• Tiny Houses For The Homeless: An Affordable Solution Catches On
…………………
Amazing DIY European Style Tiny House With Pizza Oven
…………………
Couple Build Incredible Handcrafted Tiny House
…………………
Super Affordable Off-Grid Tiny House Built With Old Fence Palings
…………………
Model One Tiny House 23'10" x 8′ x 8'6″
…………………
…………………
Brette Haus Cabin
• Limitless relocation: exceptional 100-cycle hinge system
• Sustainable investment: guaranteed durability by CLT
• Take a deep breath: only natural recyclable materials
• Fastest installation time: 3 hours including hookups
• Be creative: flexible layouts for versatile purposes
• Best lead time: 8 weeks from order to delivery
• Move without stress: easy to ship by any truck
• Operational comfort: lay it on any leveled base
• Advanced logistics: 1000 ft² by one platform
• In harmony with nature: CO2-neutral
…………………
16Ft Verve Lux Tiny House On Wheels
…………………
Verve Lux 28ft By Tru Form Tiny
…………………
Astella 2020
…………………
…………………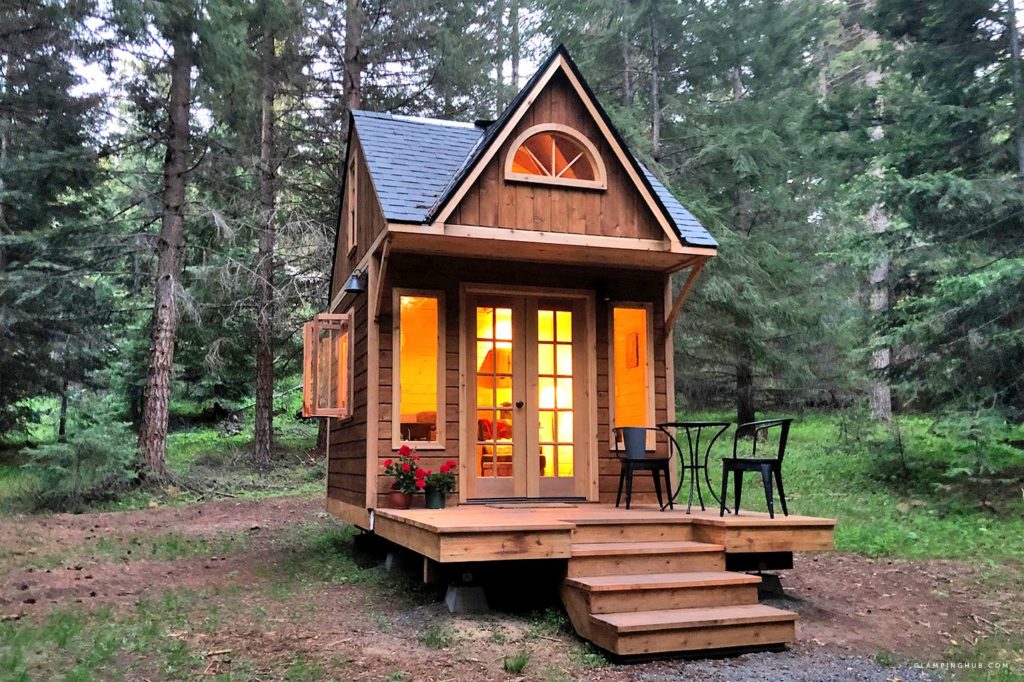 Romantic Woodland Cabin in Oregon
…………………
…………………
…………………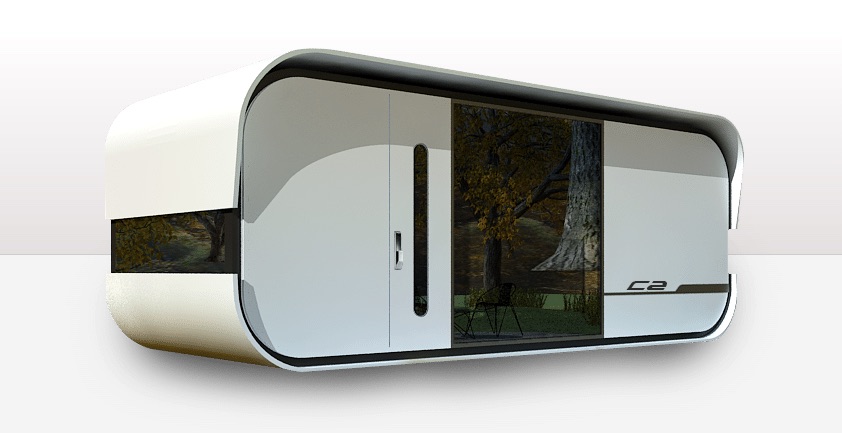 …………………
…………………
Stunning Modern Tiny House In Queensland
…………………
Rent-Free Urban Living In Amazing Tiny House
…………………
Extra Small Tiny House Built For A Traveling Minimalist
…………………
Spectacular Tiny Houses Outside Zion National Park
…………………
Disaster Proof Foldable Modular Tiny House
…………………
Incredible EXPANDING TINY HOUSE with Transforming Furniture & Modern Design
…………………
Detroit's Tiny Houses Give Residents A Home
…………………
Debt-Free Family Life In Zero Waste, Plant-Based Tiny House
…………………
Amazing Off-The-Grid Tiny House
…………………
Newlywed Life In A Tiny Grain Silo Home
…………………
Woman Spends 3 Years Living In Modern, Off-Grid Tiny House
…………………
The Vineyard House
…………………
Woman Builds Unique Tiny House For Affordable City Living
…………………
Primeval Symbiosis – Single Pole House
…………………
…………………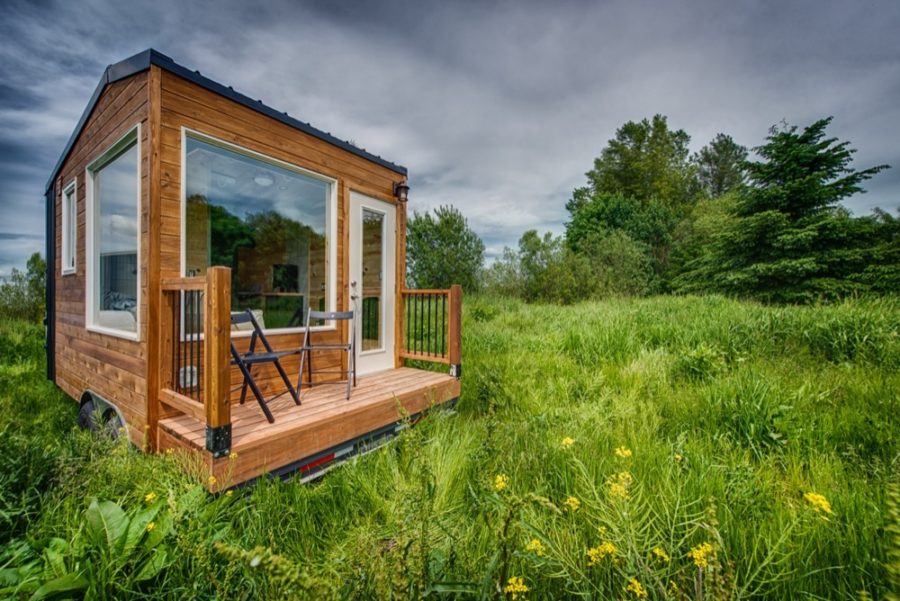 The Acorn Tiny House on Wheels
…………………
…………………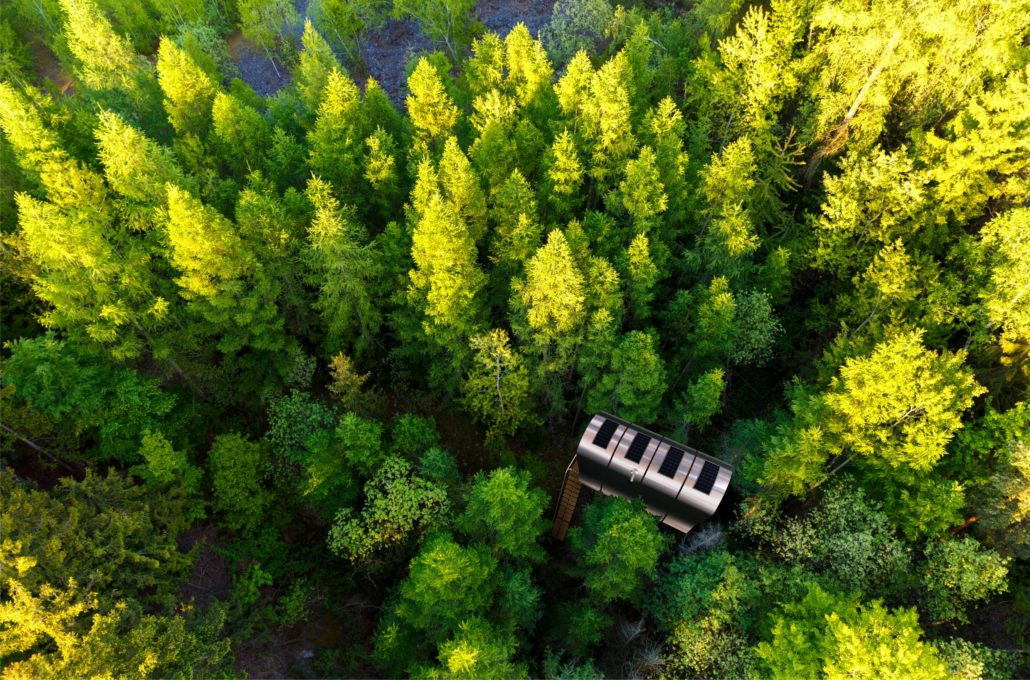 …………………
…………………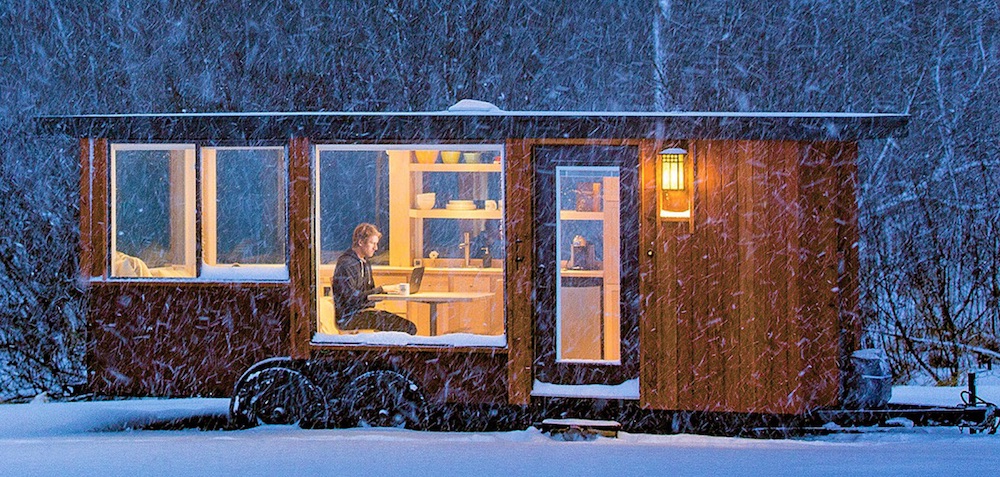 …………………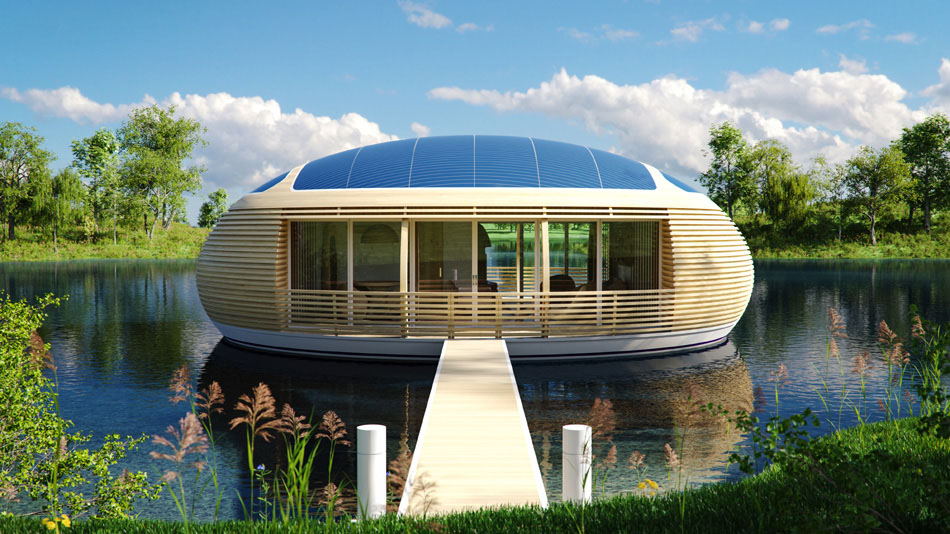 WaterNest 100 Eco-Friendly Floating Housing Unit
…………………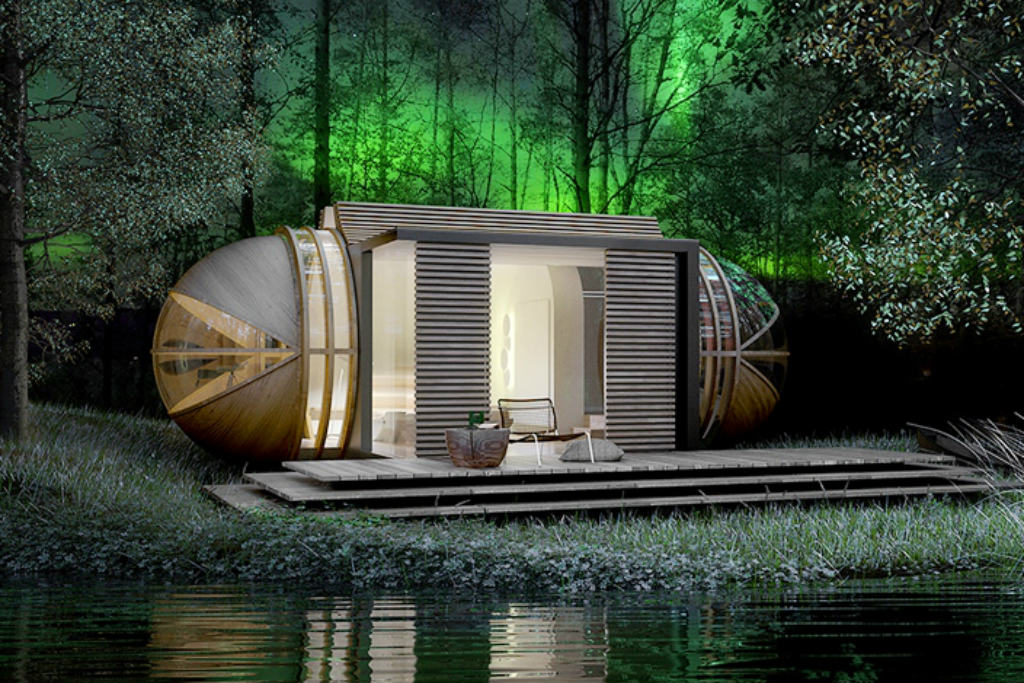 …………………
…………………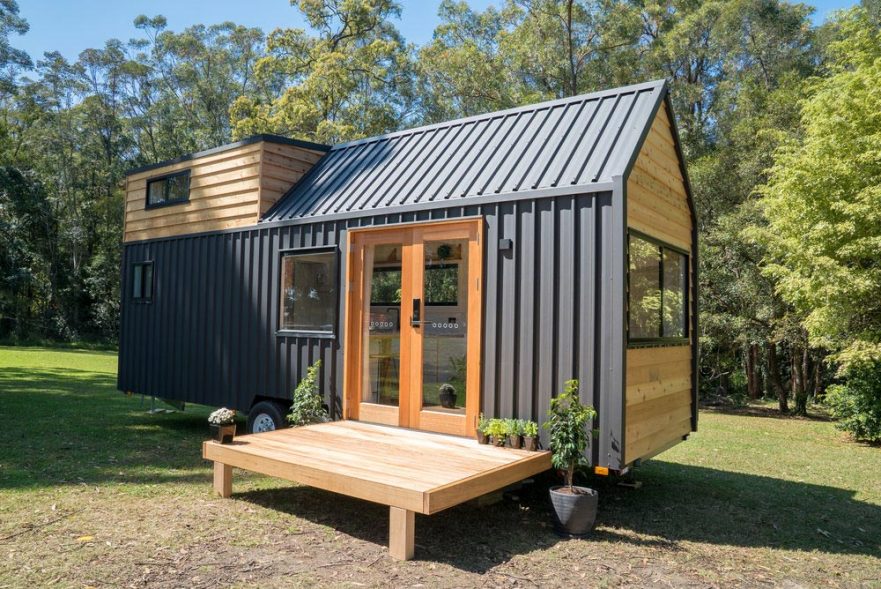 …………………
…………………
…………………
…………………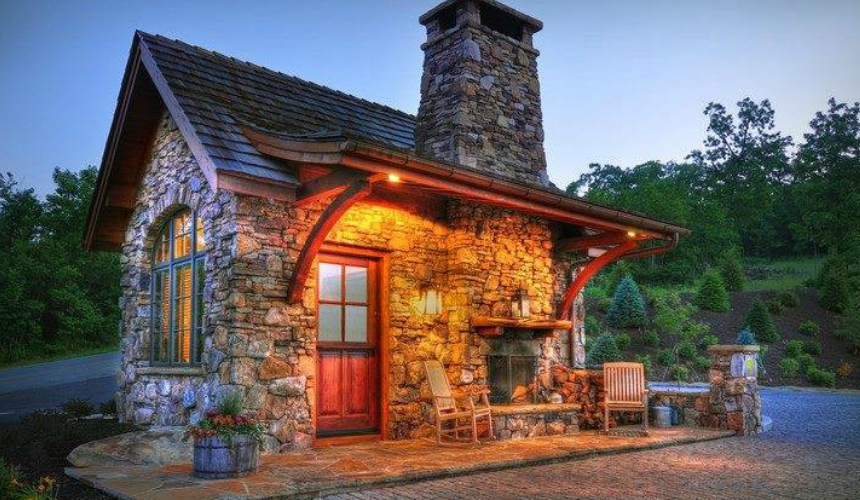 …………………
…………………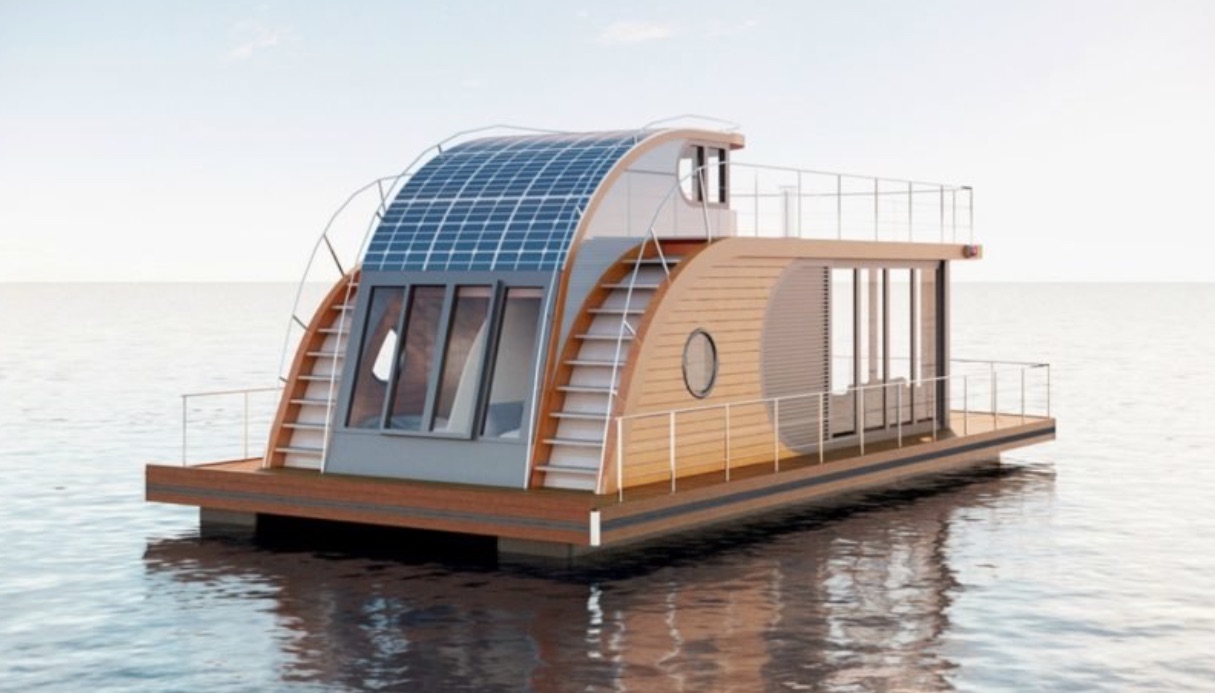 …………………
…………………

This Startup Is 3D-Printing Affordable Homes Made Entirely of Clay
…………………
…………………
Walden Cabin Sleeps 4 Under $2000
…………………
Tiny House Resources:
• Tiny House Magazine (iPad, iPhone, Android, PDF)
• 12 Tiny House Companies That Can Make Your Micro-Living Dreams Come True
• The 7 Most Impressive Prefab Homes From 2018
• Amazon Tiny House Kits
• Amazing Prefab Cabins From Around The World
• 75 Powerhouse Tiny Homes for You to Daydream About
• Small Homes, Big Ideas: The Best Tiny Houses Of 2017
• 8 Prefab Tiny Houses You Can Order Right Off Amazon, Starting at $5K
• The Tiny House Movement on YouTube
• Wikipedia on the Small House Movement
• The Small House Society
• Tiny House for Us
• Tiny House Talk
• Tiny House Listings
• Tiny (The Movie)
• The Tiny Life (Tiny Houses, Tiny Living)
• Tiny House Talk Website
• Tiny House Newsletter
• Tiny House Books
• Tiny House Listings
• Top 10 Shipping Container Tiny Houses
• The Small House Book
• Tiny Houses Australia on Facebook
• Tumbleweed Tiny House Company
• Tumbleweed Tiny House Company on Facebook
• Tumbleweed XS Tiny House at its Small Worlds Exhibition
• The Bunkie Tiny House Company
• Primeval Symbiosis – Single Pole House
• Futuristic Tree Houses Take Us Back To Nature
• The Itty Bitty House Company on Facebook
• Tiny House Nation
• George Clark's Amazing Spaces on Channel 4
• George Clark's Amazing Spaces on YouTube
• Sunfellow Beautiful Tiny Homes on Pinterest
• Tiny House Pins on Pinterest
• Tiny Houses on Pinterest
• Old School Bus Turned Into A Tiny House
• Where Can You Park A Tiny House?
• Tiny House Parking
• Sprout Tiny Homes
• Canoe Bay ESCAPE Village
…………………
Top 10 Reasons Why Living in a Tiny House Can Be Terrible…
1. Tiny Homes Get Dirty Fast
2. Composting Toilets Get Old When You Have Guests (And Have to Explain How to Use It)
3. Making Your Bed And Changing Your Sheets in Close Quarters (Like a Sleeping Loft) Is Really Annoying
4. Smells Can Take Over the House Easily (Your Stinky Dog, the Bathroom, Too Much Perfume, When Cooking)
5. Having Guests Over is Tight… No Space for Activities and Hardly Any Space for Sleepovers
6. In a Tiny House on Wheels, You Cannot Add on to Your Tiny House
7. Weigh Limitations on Trailer Axles So You Have to Be Careful About What You Put In Your Tiny House
8. Tiny Closet Spaces So You Can't Have Lots of Clothes
9. Parking and Insurance Can Be Challenging to Find (Legally)
10. People will Judge You For Living Tiny, Using Composting Toilets, Etc.
…………………
…………………
…………………
…………………
…………………
…………………
…………………
…………………
…………………
…………………
…………………
…………………
The first interior video tour of the Itty Bitty House Company. This brand new tiny house on wheels is loaded with everything you need. This is a completely non-toxic and sustainably built home.
…………………
Jay Shafer, president of the Tumbleweed Tiny House Company, and Steve Litt, art and architecture writer for the Cleveland Plain Dealer, discuss the growing movement toward living smaller and simpler.
…………………
TINY is a (short) documentary film by Merete Mueller and Christopher Smith, about the tiny house movement. Following one man's attempt to build a tiny house from scratch in the mountains of Colorado, the film is a meditation on the relationship of home to environment, of quality and simplicity to a life well lived.
…………………
…………………
BOULDER COUPLE BUILDS 125 SQUARE-FOOT HOUSE
By Doug Schepma
7News
March 27, 2012
With grand designs on minimizing their housing footprint, Christopher Smith and Merete Mueller have spent the last 10 months building the tiny home of their dreams.
"It's 19 feet long wall to wall," Smith said. "The interior square-footage is about 125 square feet."
The interior layout consists of a sitting area, kitchen and bathroom. A vaulted ceiling makes room for a sleeping loft that can accommodate a queen-size mattress.
"The interior looks a lot bigger than the exterior," Mueller said.
"When we set out it was to show that a normal person, who never built anything before, can take on a project like this and finish it," Smith said.
Their design incorporates several sustainable elements, including: reclaimed windows, beetle-kill lumber, solar power and a composting toilet.
"It's just a five-gallon bucket that you put peat moss and sawdust in," Smith said. "You'd be surprised how well it works and how much it doesn't smell."
This may sound extreme, but they're not alone; go online and you'll find tiny house blogs and videos, as well as the Small House Society.
Smith and Mueller's tiny house is roughly 90 percent smaller than the rented townhome they currently live in. They realize tiny living isn't for everyone, but believe certain elements may be.
"We are really interested in learning more about how the innovations of tiny houses can be scaled up to larger structures," Mueller said.
The house was originally intended as a second home to be placed on land they've purchased near Fairplay, Colo. However, the process of building it may have led to a change of heart.
"The more that I've been working on it with Merete, and the more we visit other people's tiny houses, it's starting to feel more and more like a home, and I can definitely picture myself living in it full-time," Smith said.
"What makes a space into a home is all the stories that get built into it over time," said Mueller. "And when we spend our first night in this house, it's already full of all these stories."
Those stories have also been documented for a film called "Tiny: A Story About Living Small", which is scheduled for release this spring. The pair is also planning an open house in Boulder in the coming months. For more information, visit Tiny-TheMovie.com.
…………………
Artist-builder Jay Shafer stands in front of his 96-square-foot house. Photo by Carol Lloyd for SFGate.com.
SMALL HOUSES CHALLENGE OUR NOTIONS OF NEED AS WELL AS MINIMUM-SIZE STANDARDS
By Carol Lloyd
SF Gate
April 27, 2007
Down a rambling residential road on the outskirts of Sebastopol, the dream house sits like a testament to discriminating taste.
This dream house is the love child of artist-builder Jay Shafer, who lovingly hand-crafted it. The stainless-steel kitchen, gleaming next to the natural wood interior, is outfitted with customized storage and built-ins. From his bed, Shafer can gaze into the Northern California sky through a cathedral window. In his immaculate office space, a laptop sits alongside rows of architectural books and magazines — many featuring his house on the cover. And from the old-fashioned front porch, he can look out on a breathtaking setting: an apple orchard in full bloom.
But in an era when bigger is taken as a synonym for better, calling Shafer's home a dream house might strike some as an oxymoron. Why? The entire house, including sleeping loft, measures only 96 square feet — smaller than many people's bathrooms. But Jay Shafer's dream isn't of a lifestyle writ large but of one carefully created and then writ tiny.
Shafer, the founder of Tumbleweed Tiny Houses, began his love affair with diminutive dwellings about 10 years ago when teaching drawing at the University of Iowa in Iowa City. "I was living in an average-sized apartment and I realized I just didn't need so much space," he said. "I always envied people who had smaller homes, because they didn't have to do as much housework."
He bought an Airstream trailer, remodeled it and spent two years suffering the long, bitter winters before conceding that insulation was one amenity he was unwilling to forgo. "So I started from scratch and built myself a small house," he told me. He built the 100-square-foot home on wheels and parked it on a friend's farm outside of Iowa City. Eventually, he moved back into town but not without some difficulty. "I wasn't allowed to put the house on a city lot, because it was too small," he explained, referring to the minimum-size standards in the codes of many cities and counties across the country. So he bought a house, put his little house in the backyard and rented out the main house.
By 2000, he had decided this would be a way to channel his artwork, feed his hunger for simplicity and escape the rental rat race. After a friend asked him to build a house for him to live in, Shafer launched Tumbleweed Tiny House Co. in 2000. The friend went on to become the president of the Small House Society — and thus was written one more episode of the small-is-beautiful movement. Shafer began building and designing little houses for people who wanted them as backyard retreats, second homes or primary residences. Eventually, he sold his own first home because he wanted something smaller and then built himself a 70-square-foot home on wheels (now called the XS House on his Web site).
"I knew I was going to be traveling out here and didn't know where I was going to put my house," he explained. "I wanted for it to fit in a parking place — actually, I wanted to be able to parallel-park it."
I'd heard of getting a car small enough to parallel-park — but a house?
Shafer pulled his house out West on a U-Haul and parked it in a public lot smack in the center of Sebastopol, hoping he would meet people sympathetic to the pursuit of the simple life and invite him to live on their property. It took exactly 20 minutes. For the next six months, Shafer lived on 40 acres of land with a creek outside the upscale town of Occidental. He then moved closer to Sebastopol, before selling his home to build his current one — which he dragged to its current location in an apple orchard.
Over the years, he has built and sold 10 homes and dozens of house plans, which cost about $1,000. But the real story is that he's become a poster boy for simple living, with interviews or mentions in This Old House magazine, the New York Times, USA Today, the Wall Street Journal, the Los Angeles Times and, last February, even on "Oprah." What's behind the rush to peek inside Shafer's tiny living room and grill him about his lifestyle?
"Our society's been based on excess for so long, it's still a somewhat novel idea to live simply," he said. At 42, Shafer has a quiet, boyish presence and the unclouded brow of a man content with his choices. But he's also someone who obviously has gone to great lengths to live life according to his own principles — an intensity seems to flicker in his eyes and in the humility of his explanations. You won't find much in the way of ranting about greed and gluttony. Though he does sometimes utter words like "excess," he maintains it's not for him to judge the needs of others.
"I can't say what the definition of a small house is," he said. "Maybe it's 4,000 square feet, if that's what it takes to suit their needs. The idea is that the house is being well-used. Some people need more space than others." Even when asked about the likes of Larry Ellison (whose recent building plans involve battling for a house bigger than a city block), Shafer resisted: "I don't know his needs."
Shafer said that small-house fans tend to be a nonjudgmental lot because so many have experienced "discrimination": Most building codes across the nation maintain a minimum-size requirement that prohibits the building of very small houses like Shafer's. Some homeowners associations and towns maintain this high standard in order to maintain high property values — as well as keep out the affordable-housing riffraff. This has meant that many tiny-house aficionados only live their dream by skirting the law, living in someone else's backyard or heading for a rural county with no planning department.
But even in counties where tiny houses are allowed, lenders don't always look kindly on homes the size of a walk-in closet. Indeed, Shafer knows that some people might even see his house as a threat to their property values: That was an argument he heard often from his father, who recently sold his 4,000-square-foot suburban home in Mission Viejo to move into an RV. Now, Shafer thinks his father may be coming around to understanding the inherent beauty of living small.
Shafer chose Sebastopol in part because he thinks the politically liberal community will be supportive of abolishing minimum-size standards. His next dream is to create a little community of small houses, with a half-dozen or more connected by walking paths on a small piece of land.
"Trailer parks get a bad rap because they are made of cheap materials, but their structure is very conducive to community," he said. "Everyone knows high density is the way to go." Indeed, the tiny house may be the antidote to vertical high density in small towns and rural areas where neighborhoods are eager to preserve views and open space. Unlike in a three-story, lot-covering, mixed-use development, from a cluster of tiny houses, you can still smell the apple blossoms.
………………….
Car camping in 1918.
………………….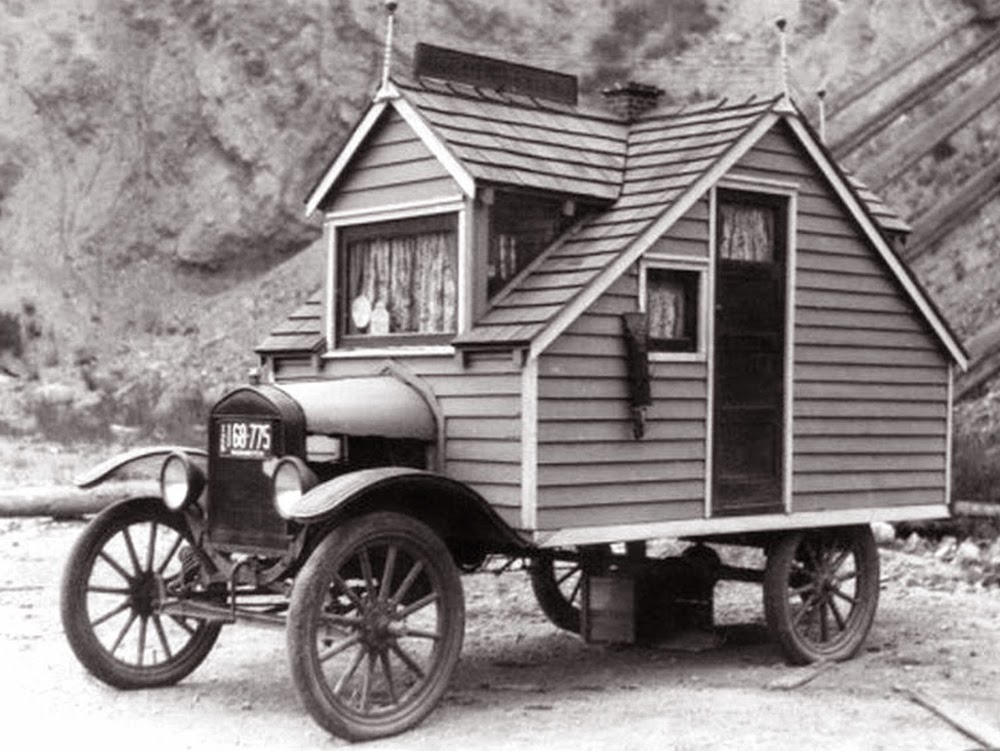 An early motorhome, built in 1926.
………………….