The Wim Hof Method (According To The Wim Hof Method Website)
"Over time, we as humans have developed a different attitude towards nature and we've forgotten about our inner power. This is the ability of our body to adapt to extreme temperature and survive within our natural environment. Because we wear clothes and artificially control the temperatures at home and at work, we've greatly reduced the natural stimulation of our bodies, atrophying the age-old mechanisms related to our survival and basic function. Because these deeper physiological layers are no longer triggered, our bodies are no longer in touch with this inner power. The inner power is a powerful force that can be reawakened by stimulating these physiological processes through the Wim Hof Method."
"The Wim Hof Method is built on three pillars, which are breathing, cold therapy and commitment. Combined, these three pillars form a powerful method that is capable of changing your life. The Wim Hof Method is even known to relieve symptoms of several diseases such as rheumatoid arthritis, multiple sclerosis, Parkinson's disease, asthma, sarcoidosis, vasculitis, and several autoimmune diseases."
………………
Wim Hof In The News:
• They're Making A Movie About Wim Hof
………………
The Wim Hof Method: Activate Your Full Human Potential
By Wim Hof
Dutch endurance athlete Wim Hof explains his method for surviving extreme conditions in this stimulating guide. To fight disease, pain, and trauma — and also improve personal health and athletic performance — humans, Hof writes, must "get back to our innermost needs." He structures his program around "three simple, natural pillars: cold exposure, conscious breathing, and the power of the mind," arguing that high-stress daily routines have disconnected humans from nature and led to any number of illnesses. To recover, he delves into how combining exposure to the cold with breathing exercises can engage the "mind-body connection" and allow one to sustain oneself in extreme conditions. Hof touts the program's benefits as strengthening vascular, immune, neurological, mental and emotional health, as well as clearing "biochemical residue" (undesirable by-products of chemical reactions in the lymphatic system). Hof also shares his struggles with emotional pain (particularly in the aftermath of his wife's suicide), and how his method helped him come to terms with that tragedy and endure. This spirited and humane guide will inspire self-help readers who are looking for a challenge.
………………
AubMckenzie: Wim Hof Method Animation
………………
• Voluntary Activation Of The Sympathetic Nervous System And Attenuation Of The Innate Immune Response In Humans (pdf)
Hitherto, both the autonomic nervous system and innate immune system were regarded as systems that cannot be voluntarily influenced. The present study demonstrates that, through practicing techniques learned in a short-term training program, the sympathetic nervous system and immune system can indeed be voluntarily influenced. Healthy volunteers practicing the learned techniques exhibited profound increases in the release of epinephrine, which in turn led to increased production of anti-inflammatory mediators and subsequent dampening of the proinflammatory cytokine response elicited by intravenous administration of bacterial endotoxin. This study could have important implications for the treatment of a variety of conditions associated with excessive or persistent inflammation, especially autoimmune diseases in which therapies that antagonize proinflammatory cytokines have shown great benefit.
………………
Wim Hof and Jordan Peterson on The Mikhaila Peterson Podcast #36 – December 6, 2020
………………
Wim Hof's take on Coronavirus (COVID-19) – March 17, 2020
Sunfellow COVID-19 Resource Page
………………
Becoming Superhuman With Ice Man – Wim Hof – February 18, 2019
………………
This Trick Makes You Immune To Illness | Wim Hof on Impact Theory – January 1, 2019
………………
Wim Hof, The Iceman Cometh | HUMAN Limits – September 26, 2016
………………
The Superhuman World of Wim Hof: The Iceman – July 16, 2015
………………
The Ice Man Takes A Cold Dip – Inside The Human Body: First To Last – May 12, 2011
………………
TEDxAmsterdam – Wim Hof – November 30, 2010
………………
Superhuman Training With Iceman Wim Hof
………………
Influencing The Immune System
………………
Top 10 Facts Wim Hof – 10 Interesting Facts About The Ice Man
………………
Websites & Social Media:
• Wim Hof Method
• Wim Hof on YouTube
• Wim Hof on Facebook
• Wim Hof on Twitter
• Wim Hof on Instagram
• Wikipedia on Wim Hof, The Iceman
Articles, Reports, Videos, Television Shows:
• 13 Crazy Facts About Wim "Iceman" Hof That Nobody Talks About
• TheGoopLab with Gwyneth Paltrow – Cold Comfort
• Cold Comfort
• Wim Hof: The Man and the Method
• Teachings Of The Iceman: How Cold Water Can Change Your Life
Related Articles & Resources:
• The Healing Power Of Proper Breathing (Wall Street Journal – 05/21/20)
………………
Wim Hof: The Man and the Method App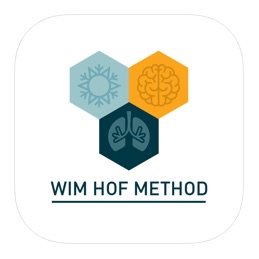 ………………
Wim Hof Breathing Tutorial by Wim Hof
………………
Guided Wim Hof Deep Breathing Exercise
………………
Do You Ever Take Hot Showers?
………………
Wim Hof Levitation Exercise
………………
15 Health Benefits Of Cold Showers! (Besides Losing Weight)
It's been around for thousands of years and its an ancient remedy. Cold showers have been proven to have an amazing effect on your well being and health:
1) Weight Loss
2) Increase Testosterone
3) Boost Fertility
4) Improve Circulation
5) Improve Immunity
6) Improve Lymphatic System
7) Muscle Recovery
8) Relieve Depression
9) Put You to Sleep
10) Energized Breathing
11) Build Strong Will Power
12) Improve Emotional Resilience
13) Reduce Stress
14) Increase Alertness
15) Improve Skin & Hair
………………
Related Links
• Cold-Water Swimming Could Delay Dementia, Research Suggests
………………