……………..
The best of the best Artificial Intelligence #AI resources I am aware of…
……………..

……………..
Yes, Scammers Are Using Artificial Intelligence To Impersonate People You Know!
Suggested Protections / Solutions:
• Hang up and call back with a known number
• Ask a personal question
• Have a code word
……………..
Elon Musk: When It Comes To Artificial Intelligence, Tesla Is Far Ahead Of Everyone!
……………..
Elon Musk On Artificial Intelligence (AI)
Tucker Carlson Interviews Elon Musk: Part 1 & 2 (The Complete, Unedited Interview)
……………..
Google's New ChatGPT-Style Search Could Kill The Websites That Feed It
……………..
Major #AI Resources:
• Superhuman (Zain Kahn's #AI Mailing List)
• The Ultimate 100 AI Tools
• The AI Solopreneur
• Pause Giant AI Experiments: An Open Letter (Future Of Life Institute – 03/22/23)
• OpenAI's Bug Bounty Program
• How To Write The Perfect ChatGPT Prompt And Become A Prompt Writer (Aishwarya Gindham, WriteSonic, 02/11/23)
Favorite #AI Engines:
• MidJourney – Create stunning art in astonishing diversity almost instantly
• AI Templates – The world's best ChatGPT prompt database
• Slides AI – Use AI to create professional, engaging slides from any text
• Copy AI – Create copy for sales and marketing
• Wordtune – Use AI to reword your thoughts into text that is more clear and compelling
• AskNow – Ask famous people anything and AI will generate a response in their style
• Looka – AI designed logos
• Hotpot – Transform text into art
• Vana Portrait – Use Vana to create self-portraits of you in different styles
• Supermeme – Turn text into memes using AI
• RestorePhotos – AI that restores old and blurry face photos
• Eightify – AI-powered summaries for YouTube videos
• Glasp – AI-powered summaries for YouTube videos
• Decoherence AI – Create stunning videos. Select from various templates, set audio-reactive effects, customize images, and use simple prompts to create videos in seconds.
• Supercreator AI – Use AI to create short-form videos 10x faster
• 12ft – An AI tool that unlocks paid online articles so you can read them for free
……………..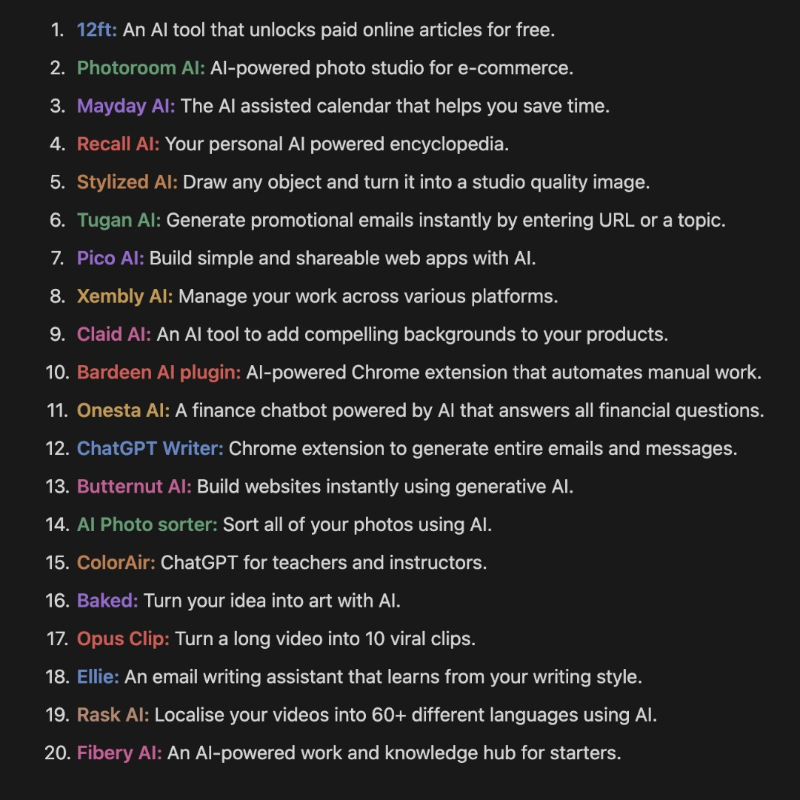 ……………..
……………..
10 Best AI Art Generators In 2023
10 Best AI Art Generators In 2023
• Jasper Art
• PhotoSonic
• Shutterstock
• NightCafe
• CF Spark
• MidJourney
• DALL-E 2
• Bing Image Creator
• Dream by WOMBO
• Fotor AI Art Generator
Source: 10 Best Ai Art Generators In 2023 (Reviewed And Ranked)
……………..
These Sunfellow AI images were made using Midjourney.
……………..
Important #AI Articles:
• Gates Foundation Launches AI 'Grand Challenge,' As It Weighs Risk And Reward In The Developing World (Todd Bishop, GeekWire, 05/22/23)
• AI Creates Images Of 'Perfect' Man And Woman With 'Ideal Body Type' (Christine Younan, Daily Star, 05/17/23)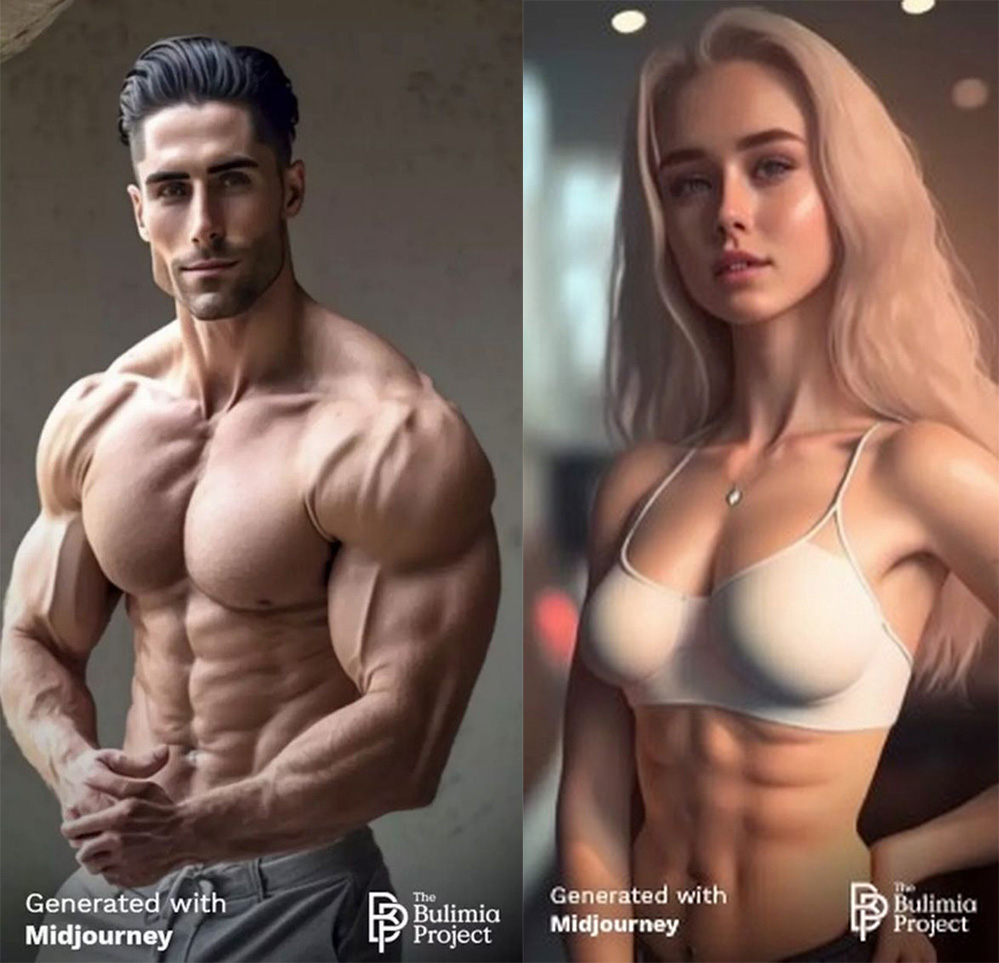 • AI Says This Is The 'Ideal' Body Type As It Gives Its Verdict On The 'Perfect Human' (Vassia Barba, Mirror, 05/16/23)
• Ex-Google Chief Warns AI Will View Humanity As 'Scum' And Create 'Killing Machines' (Jerry Lawton, Daily Star, 05/17/23)
• Sam Altman: CEO Of OpenAI Calls For Us To Regulate Artificial Intelligence (James Clayton, BBC News, 05/16/23)
• Amazon Plans To Add ChatGPT-Style Search To Its Online Store (Matt Day, Bloomberg, 05/15/23)
• ChatGPT Is The 'Terrifying' Subtext Of The Writers' Strike That Is Reshaping Hollywood (Jake Coyle, Associated Press, 05/05/23)
• ChatGPT Gives Better Medical Advice Than Real Doctors In Blind Study (Melissa Rudy, Fox News, 05/02/23)
• Artist Refuses Photography Award After Revealing His Picture Was AI-Generated (David Mouriquand, euronews.culture, 04/17/23)
• X.AI – Musk Reportedly Creating ChatGPT Artificial Intelligence Rival (Tyler Durden, ZeroHedge, 04/15/23)
• AI Tasked With Destroying Humanity Now Trying New Tactic (Maggie Harrison, Futurism, 04/15/23)
• AI Can Tell If You Are Sleep Deprived By Listening To Your Voice (Carissa Wong, New Scientist, 04/15/23)
• ChatGPT May Be Able To Predict Stock Movements, Finance Professor Shows (Kif Leswing, CNBC, 04/13/23)
• China's Great Firewall Comes for AI Chatbots, And Experts Are Worried (Mack DeGeurin, Gizmodo, 04/13/23)
• Researchers Discover A Way To Make ChatGPT Consistently Toxic (Kyle Wiggers, Tech Crunch, 04/12/23)
• Now You Can Talk To ChatGPT With Your Voice (Jake Peterson, LifeHacker, 04/11/23)
• Google's AI Chatbot Bard Spews Misinformation And Hate, Researchers Find (Decca Muldowney, DailyBeast, 04/05/23)
• It's Way Too Easy To Get Google's Bard Chatbot To Lie (Vittoria Elliott, Wired, 04/05/23)
• ChatGPT vs. Google Bard: Which Is Better? We Put Them To The Test. (Benj Edwards, Ars Technica, 4/05/23)
• ChatGPT AI Lists Jobs It Can Do Better Than Humans As Millions Could Be Put Out Of Work (Emma Colton, FOXBusiness, 04/05/23)
• How Frightening New AI Midjourney Creates Realistic Fake Images (Alex Mitchell, New York Post, 04/05/23)
• AI Chatbot Allegedly Encouraged Married Dad To Commit Suicide Amid 'Eco-Anxiety' (Emma Colton, Fox News, 04/03/23)
"Eliza [the AI chatbot] answered all his questions. She had become his confidante. Like a drug in which he took refuge, morning and evening, and which he could no longer do without."
• Pausing AI Developments Isn't Enough. We Need to Shut it All Down (Eliezer Yudkowsky, Time, 03/29/23)
Yudkowsky is a decision theorist from the U.S. and leads research at the Machine Intelligence Research Institute. He's been working on aligning Artificial General Intelligence since 2001 and is widely regarded as a founder of the field:
"Shut it all down. We are not ready. We are not on track to be significantly readier in the foreseeable future. If we go ahead on this everyone will die, including children who did not choose this and did not do anything wrong…"
• Ancient 'AI Selfies' Reveal What Snaps By Jesus And Other Historical Figures Might Have Looked Like (The Sun, 03/31/23)
……………..
……………..
Coca-Cola "Masterpiece" Ad (Created Using Generative AI)
……………..
ChatGPT Prompt Tutorial: How To Become A Screenwriter (Superhuman Newsletter)
……………..
An AI-Generated Version Of Joe Rogan's Podcast!
……………..
Someone Asked An Autonomous AI To Destroy Humanity. This Is What Happened…
……………..
10 Things You Can Do With ChatGPT
……………..
Dr. Karen Wyatt, From End-Of-Life University, Interviews ChatGPT About Death
Book: Conversations on Death with ChatGPT: Resources for Navigating the End-of-Life Journey
……………..
Google Launches BARD To Compete With ChatGPT & Other AI Engines
……………..
What Is ChatGPT? (ChatGPT Explained In 10 Minutes)
……………..
Using Artificial Intelligence #AI To Communicate With Animals!
……………..
Colossus: The Forbin Project – A Precautionary Tale About The Power Of Artificial Intelligence
……………..
Arthur C. Clarke Predicts The Future (September 21, 1964)
……………..