…………….
Return To Main COVID-19 Resource Page
…………….
A simple challenge for those who believe the SARS-CoV-2 virus exists: Provide evidence that someone, somewhere in the world, has isolated the SARS-CoV-2 virus according to Koch's Postulates (see below). Then send me the proof you found. If it checks out, I will publish it on this page…
…………….
"For viral skeptics, the IHU in Marseilles France has isolated SARS-CoV2 from over 10,000 patients. So just stop the nonsense about no one having isolated this virus. Yes, this virus exists."
— Dr. Robert Malone / Source
…………….
Who Is Patrick King?
Canadian oil and gas worker Patrick King describes how he forced Alberta's Chief Medical Officer of Health, Dr. Deena Hinshaw, to admit, in court, that Alberta's health department does not have proof that the SARS-CoV-2 virus exists, which has been the basis of panicky, draconian COVID-19 responses around the world: testing, social distancing, lockdowns, mask wearing, vaccinations, and passports. The groundbreaking legal precedent that King describes has led to the collapse of the COVID-19 narrative in Alberta and could do the same in other provinces, states, and countries.
• Patrick King on Instagram
• Patrick King on TikTok: @canadianpatriot77
…………….
Related News Stories & References
• Alberta's Top Doctor Stands By Decision To Drop Covid-19 Restrictions (CBC News – 08/05/21)
• Alberta's Chief Medical Officer Of Health Sorry For Causing 'Confusion, Fear Or Anger' On Covid-19 (CBC News – 08/04/21)
• Alberta Lifting Covid-19 Rules 'A Turning Point' For Canada (Yahoo! Finance – 08/03/21)
• Alberta's Health Minister Says Chief Medical Officer Came Up With Plan To Lift All Covid-19 Orders (CBC News – 07/30/21)
• If Viruses Don't Exist, Then How Can We See Them? (Steve Kirsch – 08/01/22)
• Yes, SARS-CoV-2 Is A Real Virus (Mercola – 01/17/22)
• Has The Virus Been Isolated? Yes. (Steve Kirsch – 01/09/22)
• The Virus That Doesn't Exist: Lies And Consequences (Jon Rappoport – 10/14/21)
• FOIs Reveal That Health/Science Institutions Around The World (114 And Counting!) Have No Record Of SARS-COV-2 Isolation/Purification, Anywhere, Ever
• The Non-Existent Virus; An Explosive Interview With Christine Massey (Jon Rappoport – 10/06/21)
• Spanish Government Says That The Sars-Cov-2 Virus Has Not Been Isolated (Free West Media – 10/04/21)
• COVID-19 Coronavirus Fails Koch's Postulates: The Pandemic Is A Scamdemic (The Freedom Articles – 08/07/21)
• Freedom Of Information Responses For SARS-CoV From Ukraine, Brazil, Netherlands, Australia, England, Ireland, Canada – There Is No Virus! (Dr. Robert Young)
• Office Of The Information Commissioner Of Canada: No Evidence SARS-CoV-2 Virus Exists (pdf)
• FDA Document Admits "Covid" PCR Test Was Developed Without Isolated Samples (pdf)
• Government In Ireland Forced To Admit Covid-19 Does Not Exist (Gemma O'Doherty – April 2021)
• Reiner Fuellmich: Suing The Powers That Be For "Crimes Against Humanity"
• Dr. David Martin: "The Fauci/COVID-19 Dossier"
………….
Legal Documents & Background Information
• Letter To Patrick James King (Service) (pdf)
• LAW Relied On By The Applicant (pdf)
• Affidavit Of Krisztina Grech Sworn July 16 2021 (pdf)
• Originating Application (pdf)
• Chief Medical Officer of Health Dr. Deena Hinshaw
………….
Fact Checkers & Debunkers
• Reality Check: Did One Man From Red Deer, Alberta Figure Out How To Stop The Lockdowns? (Rebel News – 08/06/21)
• Fact Check: This CDC Document Does Not Say That That SARS-CoV-2 Doesn't Exist (Reuters – 10/21/20)
………….
Koch's Postulates
German scientist Robert Koch (Heinrich Hermann Robert Koch, 1843-1910) made great contributions to the field of microbiology. He is considered to be one of the founders of the field of modern bacteriology. He identified the specific causative agents of TB (tuberculosis), cholera and anthrax. For his work on TB, he was awarded the Nobel Prize in 1905 in Physiology or Medicine. Koch established four criteria to identify the causative agent of a particular disease. These criteria have become a gold standard for determining the existence of an infectious agent and for isolating and verifying what is causing a disease. The criteria are a set of conditions known as Koch's postulates. They are:
1. The microorganism must be identified in all individuals affected by the disease, but not in healthy individuals.
2. The microorganism can be isolated from the diseased individual and grown in culture.
3. When introduced into a healthy individual, the cultured microorganism must cause disease.
4. The microorganism must then be re-isolated from the experimental host, and found to be identical to the original microorganism.
……………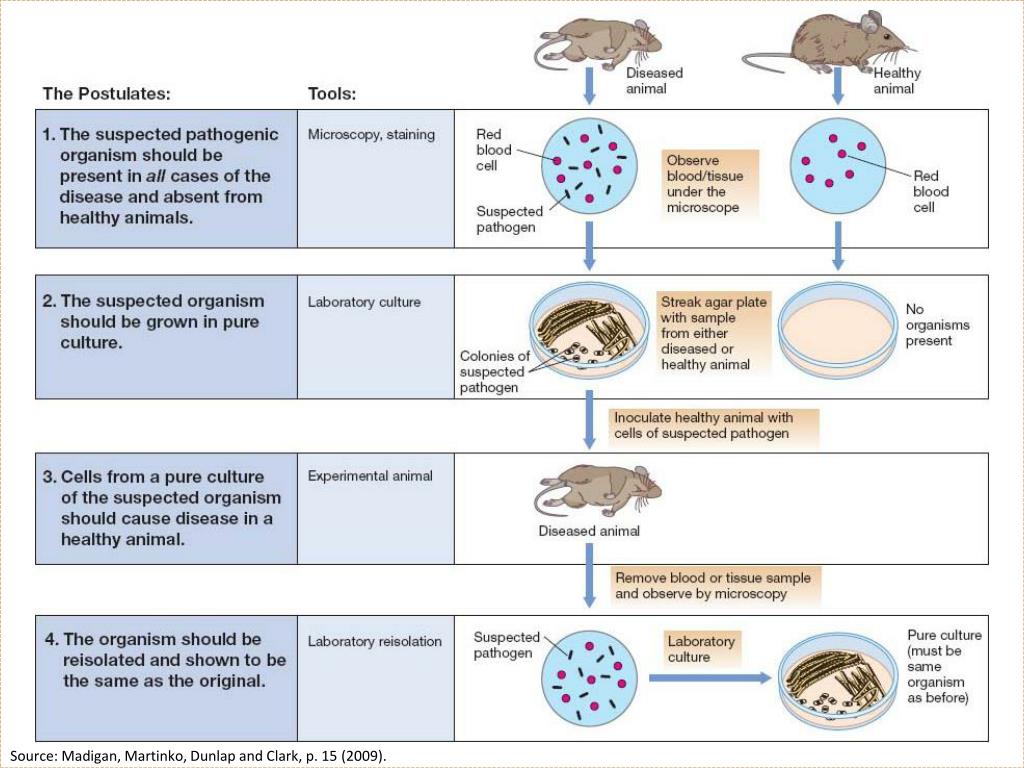 ……………
Mike Adams: Has The COVID-19 Virus Been Isolated? Vaccine Dangers & Treatments
……………
SARS-CoV-2 Virus Does Not Exist! FOIA Response Reveals Worldwide HOAX! (August 6, 2021)
……………
Patrick King: How To File A Challenge To The Public Health Act (August 6, 2021)
……………
Alberta's Top Doctor Stands By Decision To Drop Covid-19 Restrictions (August 5, 2021)
……………
Update 2: Dr. Jane Ruby Interviews Patrick King (August 4, 2021)
……………
Update 1: Patrick King In Alberta (August 3, 2021)
……………..
Canadian Freedom Fighter, Patrick King, Ends Masking, Shots, Quarantine In Alberta! (August 3, 2021)
……………
FDA Document Admits "Covid" PCR Test Was Developed Without Isolated Samples (pdf)
World's Doctors Alliance writes:
FDA document admits "Covid" PCR test was developed without isolated samples for test calibration, effectively admitting it's testing something else.
A document just released by the U.S. Food and Drug Administration (FDA) openly admits that the infamous PCR test for the Wuhan coronavirus (Covid-19) was developed not with actual samples, but rather with what appears to be genetic material from a common cold virus.
In the FDA document, it is clearly stated that ordinary seasonal flu genetic material was used as the testing marker in the PCR test kits because the authorities knew that many people would test "positive" for it, thus allowing them to use these results to create the "Covid" narrative.
It is somewhat of a lengthy read, but have a look for yourself and see the deception in plain sight. There is no legitimate test out there that accurately identifies the presence of SARS-CoV-2. From the document:
"Since no quantified virus isolates of the 2019-nCoV were available for CDC use at the time the test was developed and this study conducted, assays designed for detection of the 2019-nCoV RNA were tested with characterized stocks of in vitro transcribed full length RNA (N gene; GenBank accession: MN908947.2) of known titer (RNA copies/µL) spiked into a diluent consisting of a suspension of human A549 cells and viral transport medium (VTM) to mimic clinical specimen."
Another revelation in the document is the admission by the FDA that test results are "pooled" together to produce numbers that are inaccurate. The FDA is quite literally manufacturing data to support a false narrative.
We are now at a crossroads worldwide. The time is upon us to decide if we are going to allow this type of medical fascism to persist, and impact upon the futures of our children. Or if we are finally going to say no to tyrannical government policy.
…………….
Government In Ireland Forced To Admit Covid-19 Does Not Exist (December 23, 2020)
…………….
Dr. Andrew Kaufman & Sayer Ji: Zero Evidence That Covid Fulfills Koch's 4 Germ Theory Postulates (September 19, 2020)
……………..
Mass Psychosis – How An Entire Population Becomes Mentally Ill
……………..
Return To Main COVID-19 Resource Page
…………….