…………….
Return To Main COVID-19 Resource Page
…………….
COVID-19 Lockdowns & Resistance
…………….
Insider Dr. Paul Alexander On Social Distancing: "There's No Science, We Made It Up!"
…………….
Russell Brand: Lockdowns Are Killing More People Than They Are Saving!
See Also: Lockdown Effects Feared To Be Killing More People Than Covid (The Telegraph – 08/18/22)
…………….
Qantas Pilot Graham Hood: "Time To Wake Up Australia!"
…………….
• Prominent Lockdown Advocate Admits He Got It Wrong (GreatGameIndia – 02/23/22)
"There was never at any stage, even by the following year, any form of analysis of the harms caused by lockdowns," added Woolhouse. "Were they even considered? I haven't seen any evidence that they were and that is very, very troubling."
SAGE received confirmation that lockdowns would "cost three times more years than the disease itself" as early as April 2020, but there was almost no mention of the fact that "those over 70 had at least 10,000 times the risk of dying as those under 15 years old."
• Lockdowns Did Not Save Lives, Concludes Meta-Analysis (Brownstone Institute – 01/28/22)
• Jordan Peterson: Open The Damn Country Back Up, Before Canadians Wreck Something We Can't Fix
• More Than 400 Studies On The Failure Of Compulsory Covid Interventions (Brownstone Institute – 12/04/21)
What follows is the current totality of the body of evidence (available comparative studies and high-level pieces of evidence, reporting, and discussion) on COVID-19 lockdowns, masks, school closures, and mask mandates. There is no conclusive evidence supporting claims that any of these restrictive measures worked to reduce viral transmission or deaths. Lockdowns were ineffective, school closures were ineffective, mask mandates were ineffective, and masks themselves were and are ineffective and harmful.
• Australia To Exclude The Unvaccinated From The Economy (Free West Media – 09/18/21)
• 'Covid Prison': U.K. Slams Australia's Endless Lockdowns And Border Closures (news.com.au – 09/03/21)
• Can Australia Break Free From An Endless Cycle Of Lockdowns? (The Times – 09/02/21)
• The Cassandras Were Right: The 'Cure' For Covid — A Global Takedown Of The 99% — Has Proven Far Worse Than The Disease (The Defender – 09/02/21)
• Australia To Use Geolocation And Face Recognition To Police Quarantine (ReclaimTheNet – 09/03/21)
• Australia Traded Away Too Much Liberty (The Atlantic – 09/02/21)
• South Australia Residents Now Forced To Download Quarantine App That Randomly Requires Picture Proving They Are At Home (RebelNews – 09/02/21)
• Creepy 'Silent Protests' Against Lockdown Sweep Australia With 135 Arrested In SIXTY NINE Rallies In NSW Alone And Hundreds More Threaten To Storm Queensland And Victorian Parliaments (Daily Mail – 08/30/21)
• The Sweden Experiment: How No Lockdowns Led To Better Mental Health, A Healthier Economy And Happier School Children (The Telegraph – 08/23/21)
Sweden's decision to eschew lockdown and leave pubs, restaurants, shopping centres and primary schools open throughout the pandemic generated furious discussion internationally. Millions of people across the world have been confined to their homes, watched businesses go under, and struggled to stay on top of their studies amid wave after wave of restrictions to prevent the spread of coronavirus. But for some 10 million Swedes, the eighteen months since the first local Covid-19 case was registered last February have been largely unremarkable. Two-thirds of people are not worried about the consequences of the pandemic for them and their family, according to the most recent opinion survey for the Civil Contingencies Agency, carried out in mid-June.
And there is broad support for the government's choices. Just a quarter felt the authorities should have given public health greater priority over the economy. Anders Tegnell, the state epidemiologist who was the architect of Sweden's strategy, was last week voted "most important Swede of the year" by the readers of Sweden's leading supermarket magazine. That is not to say the virus has not taken its toll – nearly 15,000 people have died in total, around 1,450 per million. But that death rate is lower than the average for the European Union as a whole (1,684), and well below those of France, Spain, Italy and the UK. Some now concede Sweden has not become the cautionary tale many predicted.
• Daily COVID Deaths In Sweden Hit Zero, As Other Nations Brace For More Lockdowns (The Vaccine Reaction – 08/09/21)
Even a year ago, it was clear the hyperbolic claims about "the Swedish catastrophe" were false . . . But a year later the evidence is overwhelming that Sweden got the pandemic mostly right. Sweden's overall mortality rate in 2020 was lower than most of Europe and its economy suffered far less. Meanwhile, today Sweden is freer and healthier than virtually any other country in Europe. As much of the world remains gripped in fear and nations devise new restrictions to curtail basic freedoms, Sweden remains a vital and shining reminder that there is a better way…
……………….
Queensland Senator Malcom Roberts – On Freedom
"The side that is locking people up for the crime of being healthy, arresting protesters, pepper spraying kids, beating up grannies, banning books and electronic messages, censoring social media, sending threatening letters, forcing small businesses to close, urging people to dob in dissenters and banning safe drugs that have worked for 60 years are all on the wrong side of history…"
Transcript Of Queensland Senator Malcom Roberts Speech
……………….
Dr. Mike Yeadon: Must Watch Overview Of Entire COVID-19 Mess
……………….
The UGLY Truth About The Covid-19 Lockdowns – Nick Hudson, Co-Founder Of PANDA
Panda – Pandemics Data & Analytics Website
……………….
……………….
• COVID Lockdown: Harms Are 10 Times Greater Than Benefits
• French Police Lay Down Shields Join 100,000 Protesters Marching Against Vaccine Passport (Activist Post – 07/19/21)
• 5 Times More Children Committed Suicide Than Died of COVID-19 During Lockdown: U.K. Study (The Epoch Times – 07/18/21)
• France: Thousands Protest Against Vaccination, Covid Passes (PBS – 07/17/21)
• Covid: Spain's Top Court Rules Lockdown Unconstitutional (BBC – 07/14/21)
• Millions Of Kids Impoverished, Deprived Of Education During Pandemic. Some May Never Recover. (The Defender – 07/08/21)
• Preschool, Kindergarten Enrollment Drops 13 Percent Nationally (The Epoch Times – 07/06/21)
• Legal Settlement: California Forced To Stop Discriminating Against Churches, Must Pay Their Legal Fees (LifeSite – 06/03/21)
• College Of Physicians And Surgeons of Ontario (CPSO) Forbids Physicians From Questioning Official Covid-19 Measures (GlobalResearch – 05/10/21)
• Hundreds Of Thousands March In London Protesting Pandemic Restrictions, Vaccine Passports (The Vaccine Reaction – 05/31/21)
• "No One Is Talking About Covid Here. It's Over, Life Is Normal" – Report From Texas (Lockdown Skeptics – 05/29/21)
• Anti-Vaccine Passport Protesters Storm Westfield Mall In London (The Guardian – 05/29/21)
• Anti-Vaxxers Storm Westfield: Thousands Take To Capital's Streets Claiming The Pandemic Is A Hoax (Daily Mail – 05/29/21)
• Hundreds Of Thousands Demand Freedom In Second Global Protest Against Covid Restrictions (LifeSite – 05/17/21)
• Ontarians Are No Longer Listening To The Government (True North – 05/16/21)
• Calgary Police Arrest Fairview Baptist Church Pastor Tim Stephens (Rebel News – 05/16/21)
• Alberta's Secret Anti-Protest Order (Rebel News – 05/19/21)
• At Least 155 Million People Globally Facing Food Crisis, With 20 Million Added Last Year – Report (RT – 05/08/21)
• Schools Are Open, But Many Families Remain Hesitant To Return (New York Times – 05/10/21)
• Catholic Schools Are Losing Students At Record Rates, And Hundreds Are Closing (Wall Street Journal – 05/10/21)
• Alarm As German Anti-Maskers Co-Opt Nazi Resister Sophie Scholl (AFP – 05/08/21)
Some protesters have been seen wearing yellow stars similar to those Jews were forced to wear under the Nazis, carrying the words "not vaccinated". Others have worn concentration camp uniforms and carried placards with the words "Impfen macht frei" ("Vaccination makes you free"), a reference to the "Arbeit macht frei" ("Work makes you free") inscription at the entrance to Auschwitz.
• West Virginia Factory Is Center Stage In Supply Chain Crisis As U.S. Economy Seeks To Rebound From Covid (Washington Post – 05/08/21)
• The Anti-Lockdown Movement Is Large and Growing (AIER – 04/30/21)
• THOUSANDS Of Anti-Lockdown Protesters Take Over Central London (RT – 04/24/21)
• New Mexico Restores Indoor Worship Services To Maximum Capacity (The Epoch Times – 04/25/21)
• An Estimated 75,668 Children Are Being Home Educated Across England, An Increase Of Some 38 Per Cent From The Year Before (Daily Mail – 04/23/21)
• The Lockdown Paradigm Is Collapsing (ZeroHedge – 04/20/21)
• Adults Have Failed Children In Foisting Unnecessary, Harmful Covid-19 Restrictions On Them (City Journal – 04/20/21)
• Frederick Forsyth Says Government Has Launched 'Campaign of Mass Fear' Against British Public (Summit News – 04/08/21)
• State Of Fear: How Ministers 'Used Covert Tactics' To Keep Scared Public At Home (The Telegraph – 04/04/21)
Whether frightening the public was a deliberate – or honest – tactic has become the subject of intense debate, and dozens of psychologists have now accused ministers of using "covert psychological strategies" to manipulate the public's behaviour. They believe the Government, acting on the advice of behavioural experts, has emphasised the threat from Covid without putting the risks in sufficient context, leaving the country in "a state of heightened anxiety".
They also claim that "inflated fear levels will be responsible for the 'collateral' deaths of many thousands of people with non-Covid illnesses" who are "too frightened to attend hospital".
They are so concerned that the British public has been the subject of a mass experiment in the use of strategies that operate "below their level of awareness" that they have made a formal complaint to their professional body, which will now rule on whether government advisers have been guilty of a breach of ethics.
• Florida Gov. DeSantis Says Lockdowns Were a 'Huge Mistake' (Public Affairs Administration – 04/16/21)
Despite dire predictions about the pandemic in Florida, DeSantis has been vindicated. On April 1, 2021, Florida ranked 27th among all states in deaths per capita from the CCP virus, commonly known as the coronavirus. The ranking's significance is amplified because the Sunshine State's population is the sixth oldest in the United States by median age. California — the lockdown state often compared to Florida due to its lower per-capita death rate — is the sixth youngest. The risk of dying from the CCP virus is highest for people over 55, with the group accounting for 93 percent of the deaths nationwide. While Florida is doing either better or relatively the same as the strict lockdown states in terms of CCP virus mortalities, the state's economy is booming compared to the crippled economies in California and New York. Though less quantifiable, the human suffering from the lockdown-related rise in suicides, mental health issues https://cumbrestoltec.com/meds/buy-alprazolam/, postponed medical treatments, and opioid deaths is undeniably immense . . . At the time of the interview, Florida's unemployment rate was 4.7 percent compared to 6.2 percent nationally. Lockdown states like New York, New Jersey, Pennsylvania, and California had some of the highest rates in the country — 8.9 percent, 7.8 percent, 7.3 percent, and 8.5 percent respectively…
When asked why some of the leaders today have continued with lockdowns even with ample evidence of their ineffectiveness, the governor theorized that the people involved have committed too much to the narrative and have made it impossible to change course . . . "When push came to shove, they advocated policies that have not worked against the virus but have been very, very destructive. They are never going to admit they were wrong about anything, unfortunately."
Elected leaders aren't the only ones to blame, according to the governor. The media and big tech companies played a major role in perpetuating fears about the virus while selectively censoring one side of the mitigation debate. DeSantis said the media and tech giants stood to benefit from the lockdown as people stayed home and consumed their products. "It was all just to generate the most clicks that they could. And so that was always trying to do the stuff that would inspire the most fear," DeSantis said. Two weeks after the interview, an undercover video recorded by Project Veritas showed a technical director at CNN talking about the boost the network received due to its pandemic coverage. "It's fear. Fear really drives numbers," CNN Technical Director Charlie Chester said. "Fear is the thing that keeps you tuned in."
• Seven Peer-Reviewed Studies Agree: Lockdowns Do Not Suppress The Coronavirus (Lockdown Sceptics – 04/15/21)
• France Fights Kids' Mental Health Woes With Free Counseling (ABC News – 04/15/21)
• Older Drinkers Without Smartphones 'At Risk Of Discrimination In Pubs' (Evening Standard – 04/14/21)
• Get Ready For Higher Grocery Bills For The Rest Of The Year (NBC News – 04/13/21)
• Supreme Court Says California Must Allow In-Home Prayer Meetings (The Hill – 04/10/21)
• Venezuelan Mayor Marks Homes Of Covid Patients With Red Symbol (Reuters – 04/08/21)
• Austrian Court Rules PCR Test Not Suitable For COVID-19 Diagnosis And That Lockdowns Has No Legal Basis (greatgameindia.com – 04/08/21)
• Nursing Home Residents Beg To Go Outside After Receiving Vaccination And Spending More Than A Year Indoors (Washington Examiner – 04/05/21)
• Court Orders Belgium To End Covid-19 Measures Due To Insufficient Legal Standing (Local24 – 03/31/21)
• Protests Against COVID Lockdowns Flare Up In 2021 Around the World (The Vaccine Reaction – 03/29/21)
• 'It Is Essentially Akin To Solitary Confinement': UofG Viral Immunologist Frustrated By Child Covid-19 Quarantine Messaging (Guelph Mercury Tribune – 03/30/21)
• 'Catastrophic Consequences For People's Lives': Debt Crisis Looming For Developing World Due To Covid Response, UN Chief Warns (RT – 03/29/21)
According to the World Bank estimates, around 120 million people have been pushed into poverty by the Covid-19 crisis, with the majority of the "new poor" in middle-income countries. The UN previously warned that over 200 million people could be driven into extreme poverty by the severe long-term impact of the coronavirus pandemic, bringing the total number to more than one billion by 2030.
• CDC Director Warns Of "Impending Doom" As Covid Cases Increase (AXIOS – 03/29/21)
• Texas' Covid Numbers Fall For The 17Th Consecutive Day Following Gov. Abbott's 100% Reopening Of The State (Daily Mail – 03/27/21)
• "Social Distance" Sham (The Highwire – 03/25/21)
For the past year, everyone in the world has been forced to stand 6 feet apart in public, based off of CDC recommendations. But now, the health agency is admitting there was no science backing that decision, and have now changed their "social distancing" guidelines.
• Where's The Science Behind CDC's 6-Foot Social-Distance Decree? (Wall Street Journal – 03/21/21)
The 6-foot directive might have been the single costliest measure CDC has recommended, which have been largely followed over the past year. So what science went into making — and, more important, sustaining — the recommendation? Nobody knows for sure.
• The Science Is Settled. Lockdowns Are More Deadly Than The Virus And Masks Don't Work. (The Red Elephants – 01/31/21)
• Social Distancing Six Feet Apart Is Based On 'Outdated Science,' Scientists Say (StudyFinds – 08/28/20)
• Hospital Separates Newborn From Parents When They All Test Positive For COVID-19 (LiveSite – 03/25/21)
• Sweden Saw Lower 2020 Death Spike Than Much Of Europe (Reuters – 03/24/21)
Sweden, which has shunned the strict lockdowns that have choked much of the global economy, emerged from 2020 with a smaller increase in its overall mortality rate than most European countries, an analysis of official data sources showed.
• Scared To Death? Doctor Says Patients With Serious Diseases Are Dying From Fear Of COVID-19 (StudyFinds – 03/23/21)
• Largest Teachers' Union 'Concerned' That New Cdc Social-Distancing Rules Aren't Justified By Science (National Review (03/22/21)
• 3 Feet Or 6? Distancing Guideline For Schools Stirs Debate (New York Times – 03/17/21)
• Almost Half Of Young Adults At Clinical Risk Of Mental Health Disorders In 'Profound Crisis', Study Shows (The Telegraph – 03/15/21)
• Thousands Protest Quebec's Covid-19 Lockdown Measures, Several Arrests Made: Montreal Police (Global News – 03/13/21)
• The Entrenchment Of Lockdown Denialism (American Institute Of Economic Research – 03/09/21)
• We Focused On Covid. Now Our Other Patients Are Suffering. (Washington Post – 03/08/21)
• Jay Bhattacharya, Stanford Doctor, Calls Lockdowns the 'Biggest Public Health Mistake We've Ever Made' (Newsweek – 03/08/21)
"The lockdowns are the single worst public health mistake in the last 100 years. We will be counting the catastrophic health and psychological harms, imposed on nearly every poor person on the face of the earth, for a generation."
• Texas Ends Its Mask Mandate And Says All Businesses Can Fully Reopen (New York Times – 03/02/2021)
• Experts Call Peel Guidelines To Place Children In Solitary Quarantine 'Cruel Punishment' (Toronto Sun – 02/27/21)
• Every Single Prosecution Under Government's Coronavirus Act Has Been Overturned (Yahoo News – 02/24/21)
• High School Mercilessly Mocked For Placing Band Students In Tents So They Can Practice Amid Pandemic (The Blaze – 02/26/21)
• Justice Centre Will Sue Federal Government For Forcible Confinement Of Returning Canadians (Justice Centre – 02/12/21)
• Netherlands Covid-19 Curfew To Continue After Court Ruling (EuroNews – 02/16/21)
• 'German Ministry Hired Scientists To Induce Corona Fear' (Netherlands News Live – 02/09/21)
• View Of 28-Desk Classroom With Plexiglass Barriers In An Horry County Schools Elementary (Post and Courier Myrtle Beach – 01/16/21)
• Switzerland To Hold Referendum On Covid-19 Lockdown (Wall Street Journal – 01/16/21)
The country is set for a referendum on whether to remove the government's legal authority to order lockdowns and other pandemic restrictions after campaigners submitted a petition of some 86,000 signatures this week — higher than the 50,000 required — triggering a nationwide vote to repeal last year's Covid-19 Act.
• COVID-19: England Isn't Listening To Johnson's Lockdown Orders Any More (Bloomberg – 01/16/21)
• Our Politicians Have Failed Us: The Devastating Effects Of The Long-Term Lockdown (Brian Rose – 01/14/21)
• COVID Lockdowns May Have No Clear Benefit vs Other Voluntary Measures, International Study Shows (Newsweek – 01/14/21)
A study evaluating COVID-19 responses around the world found that mandatory lockdown orders early in the pandemic may not provide significantly more benefits to slowing the spread of the disease than other voluntary measures, such as social distancing or travel reduction. The peer reviewed study was published in the European Journal of Clinical Investigation on January 5, and analyzed coronavirus case growth in 10 countries in early 2020.
• NJ Gov. Wipes Out Gym's Bank Account For Remaining Open In Defiance Of Lockdown (LiveSite – 01/14/21)
• COVID Lockdown: Harms Are 10 Times Greater Than Benefits (Toronto Sun – 01/09/21)
Emerging data has shown a staggering amount of so-called "collateral damage" due to the lockdowns. This can be predicted to adversely affect many millions of people globally with food insecurity [82-132 million more people], severe poverty [70 million more people], maternal and under age-5 mortality from interrupted healthcare [1.7 million more people], infectious diseases deaths from interrupted services [millions of people with Tuberculosis, Malaria, and HIV], school closures for children [affecting children's future earning potential and lifespan], interrupted vaccination campaigns for millions of children, and intimate partner violence for millions of women. In high-income countries adverse effects also occur from delayed and interrupted healthcare, unemployment, loneliness, deteriorating mental health, increased opioid crisis deaths, and more.
• Lockdown Will Claim The Equivalent Of 560,000 Lives Because Of The Health Impact Of The 'Deep And Prolonged Recession It Will Cause', Expert Warns (Daily Mail – 11/07/20)
• 3 Studies That Show Lockdowns Are Ineffective At Slowing COVID-19 (Foundation For Economic Education – 01/09/21)
• Police Raid Home For 'Illegal Gathering Of Six People' (The Blaze – 01/03/21)
• Husband Sues For Right To Touch Wife In NM Nursing Home Amid Covid-19 Pandemic (KOAT – 12/31/21)
• American Teenagers Jailed For 4 Months For Violating COVID-19 Quarantine Rules In Cayman Islands (greatgameindia – 12/19/20)
• Americans Are In Full Revolt Against Pandemic Lockdowns (Reason – 12/16/20)
• California's Health Order Falling On Many Deaf Ears (Associated Press – 12/11/20)
• Tensions Rise Over Masks As Virus Grips Smaller U.S. Cities (Associated Press – 12/10/20)
• Published Papers and Data on Lockdown Weak Efficacy – and Lockdown Huge Harms (Ivor Cummins)
• New York Sends Mask Squad To Enforce Covid-19 Rules In Lax Counties (New York Post – 12/07/20)
• Mercola, Children's Health Defense Among Top 5 Sites Targeted as National Security Risk (The Defender)
• Oregon Doctor's License Revoked Over Refusal To Wear Mask During Pandemic (NBC News)
• Oregon Doctor And Staff Refuse To Wear Masks During Pandemic, Calling Covid 'Common Cold' (NBC News)
• Anti-Lockdown Protests All Across Europe (Off-Guardian)
• Germany's Anti-Mask Movement Draws Strange Bedfellows (France24)
• Children's Health Defense Files Amended Complaint In Lawsuit Against Facebook Censorship (Children's Health Defense)
• Amid Pandemic, Big U.S. Retailers Cash In As Small Business Suffers (AFP)
• Danish Study Questions Use of Masks to Protect Wearers (NYT)
• A Lack of Transparency Is Undermining Pandemic Policy (Wired)
• New Stats Reveal Massive NYC Exodus Amid Coronavirus, Crime (New York Post)
• 35 Studies: Lockdowns Do Not Control The Coronavirus (AIER – 12/19/20)
• All-Remote Learning Is Failing Many Students All Across The Country: 'These Children Are Struggling' (CBS News – 12/08/20)
• Furious Students Tear Down 'New Lockdown Fences' (Manchester Evening News)
• Scientists and Doctors Call for Return to Normal Life in The Great Barrington Declaration (The Vaccination Reaction)
On Oct. 6, 2020, an international coalition of scientists, doctors and medical professionals created and signed a document they titled The Great Barrington Declaration (GBD), which was named for the Massachusetts town where organizers gathered and in which the petition was signed. By the end of October, the Declaration had already secured signatures from 10,233 scientists, 27,860 medical professionals and 504,875 concerned citizens. In the document, infectious disease epidemiologists and public health scientists from all over the world expressed their deep concern about the potential negative repercussions of lockdown measures imposed by governments in the wake of COVID-19 and called for a global policy change to what they call "focused protection."
See also: American's Frontline Doctors and World Doctors Alliance
• Doctors Vs. Doctors: Who's Telling The Truth? (Health Impact News)
……………….
……………….
………………
……………….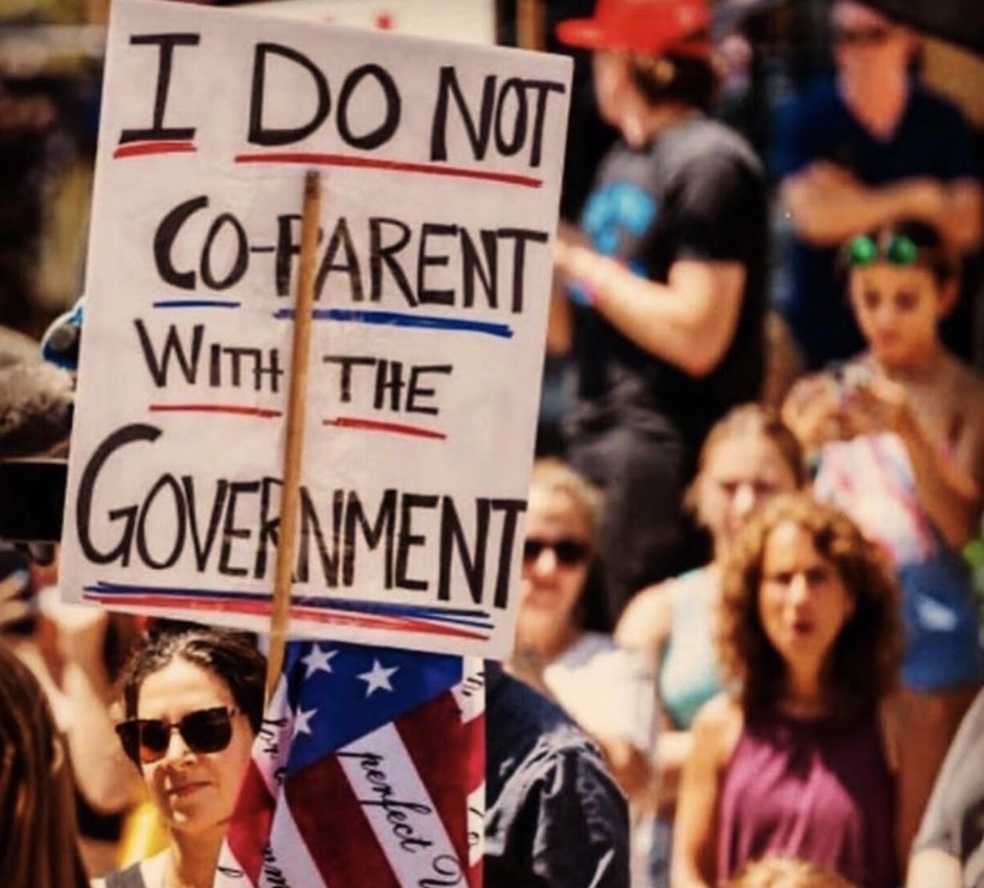 ……………….
Reiner Fuellmich: Suing The Powers That Be For "Crimes Against Humanity"
Learn More About Reiner Fuellmich
……………….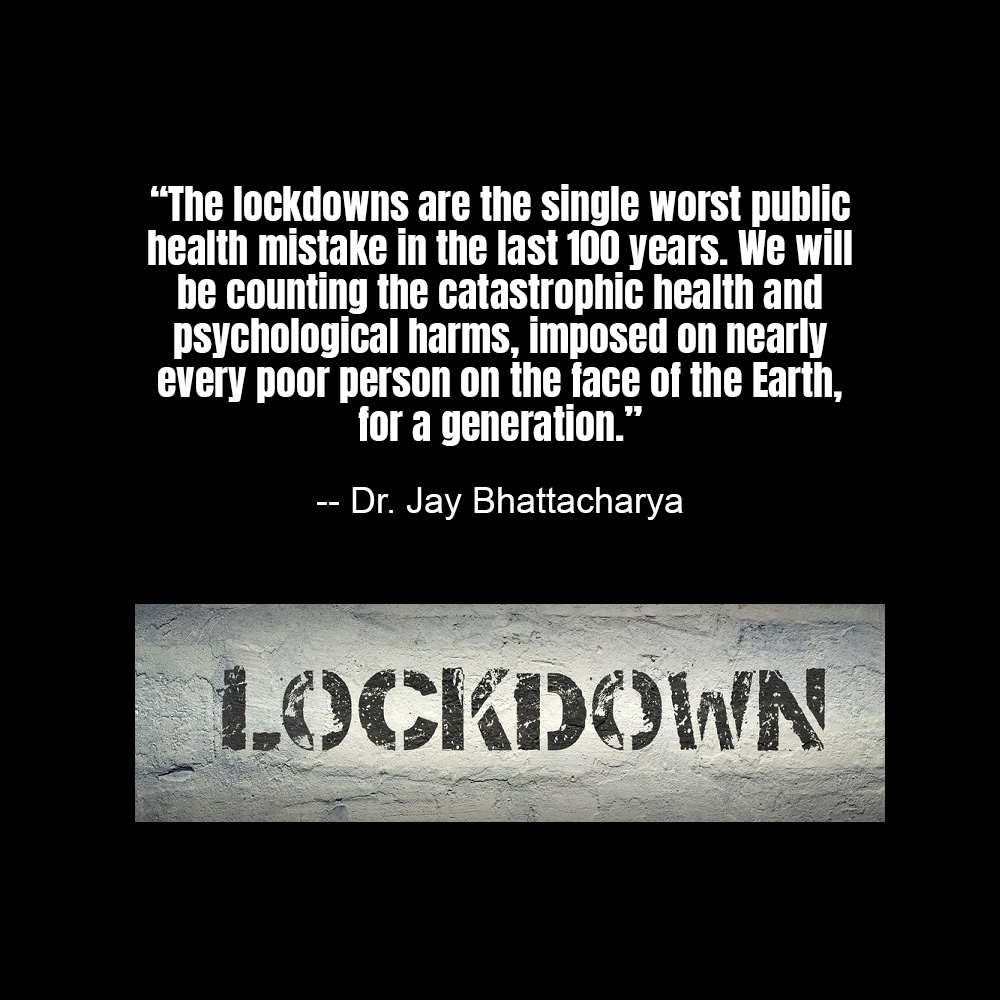 ……………
……………
Related Quotes:
"The lockdowns are the single worst public health mistake in the last 100 years. We will be counting the catastrophic health and psychological harms, imposed on nearly every poor person on the face of the earth, for a generation."
— Dr. Jay Bhattacharya, a professor at Stanford University Medical School (Source: Newsweek)
…
"The disease that has broken out is a form of madness; it's a form of derangement, and it's broken out all over the world."
— Nick Hudson, Co-Founder of
Panda
, commenting on how the world has been responding to the so-called "COVID-19 pandemic" (Source:
Jerm Warfare
)
"The coronavirus pandemic has been a great tragedy, there can be no doubt about that. But it has also exposed profound issues in America that now threaten the very principles of freedom and order that we Americans often take for granted.
"First, I have been shocked at the enormous power of the government, to unilaterally decree, to simply close businesses and schools by edict, restrict personal movement, mandate behavior, and eliminate our most basic freedoms, without any end and little accountability.
"Second, I remain surprised at the acceptance by the American people of draconian rules, restrictions, and unprecedented mandates, even those that are arbitrary, destructive, and wholly unscientific.
"This crisis has also exposed what we all have known existed, but we have tolerated for years: the overt bias of the media, the lack of diverse viewpoints on campuses, the absence of neutrality in big tech controlling social media, and now more visibly than ever, the intrusion of politics into science. Ultimately, the freedom to seek and state the truth is at risk here in the United States."
— Scott W. Atlas, MD, a senior fellow at the Hoover Institution (Source: The Last Word)
…
". . . lockdown policies have been extraordinarily harmful. The harms to children of closing in-person schooling are dramatic, including poor learning, increased school dropouts, and social isolation, most of which are far worse for lower income groups.
"A recent study confirms that up to 78% of cancers were never detected due to missed screening over three months. If one extrapolates to the entire country, up to a million new cases or more over nine months will have gone undetected. That health disaster adds to missed critical surgeries, chemotherapy, organ transplants, presentations of pediatric illnesses, heart attack and stroke patients too afraid to call emergency services, and others, all well documented.
"Beyond hospital care, CDC reported four-fold increases in depression, three-fold increases in anxiety symptoms, and a doubling of suicidal ideation, particularly among young adults — college age — after the first few months of lockdowns, echoing the AMA reports of drug overdoses and suicides. An explosion of insurance claims for these psychological harms in children just verified this, doubling nationally since last year; and in the strictly locked down Northeast, there was a more than 300% increase of teenagers visiting doctors for self-harm.
"Domestic abuse and child abuse have been skyrocketing due to the isolation and specifically to the loss of jobs, particularly in the strictest lockdowns. Given that many in-person schools have been closed, hundreds of thousands of abuse cases are never reported, since schools are the number one agency where abuse is noticed. Finally, the unemployment 'shock' from lockdowns, according to a recent NBER study, translates into what they called a 'staggering' 890,000 additional U.S. deaths over the next 15 years from the lockdowns, disproportionately affecting minorities and women.
"We know we have not yet seen the full extent of the damage from lockdowns, because it will last for years, even decades. Perhaps that is why lockdowns were not recommended in previous pandemic analyses, even for infections with far higher lethality . . . To determine the best path forward necessarily means admitting that social lockdowns and significant restrictions on individuals are deadly and extraordinarily harmful, especially on the working class, minorities, and the poor."
— Scott W. Atlas, MD, a senior fellow at the Hoover Institution (Source: The Last Word)
…
"By the time his landlord found him, the older man must have been on the floor of his apartment for days. He was too delirious to tell us what had happened, but his labs and exam told the story for him. He was living alone, dehydrated and malnourished, his muscles wasted, bones protruding. There was no infection to explain his decline. He had not suffered a stroke or a seizure. His was a story of isolation, of what can happen to a person who is deprived of human contact. Our patient had successfully avoided the coronavirus, but he was a casualty of the pandemic all the same.
"We have spent the past year reacting to crisis after crisis, planning for the next wave and tallying the cost of this virus in body count. Here in the hospital, where we meet patients in extremis, it often feels as though the alarms are so loud that it is impossible to hear anything else. But now, as the number of new coronavirus cases mercifully falls throughout the country, a quieter suffering demands our attention. Though we have always known that the cost of this pandemic would be greater than the number of the dead, we are only beginning to understand its true magnitude. In what might be a final wave of this pandemic, we find ourselves treating patients who have avoided the virus only to succumb to its many unintended consequences — addiction, untreated disease and despair."
— Daniela Lamas, a pulmonary and critical care doctor at Brigham & Women's Hospital (Source: We Focused On Covid. Now Our Other Patients Are Suffering.)
…
"It's so obvious that it should not have to be said but by August, open states had far better economic outcomes than closed states. It's also why we are seeing a huge migration from closed states to open states.
"The pattern here is far too pronounced to avoid causal inference. Shutting things down causes things to shut down. As for how that affected disease outcomes, AIER (American Institute Of Economic Research) has documented fully 31 studies showing that nothing governments did to control this virus had any measurable impact.
"Nor are lockdowns a necessary or inevitable means reducing coronavirus deaths. There is now incontrovertible evidence demonstrating that states and nations that locked down fared no better in terms of reducing coronavirus cases, hospitalizations, and deaths, than those that did not impose government mandated shutdowns.
"And yet we cannot even speak honestly about the astronomical costs of lockdowns until our mainstream media outlets at least begin to speak the word. They need to acknowledge the existence of the most devastating policy decision in many lifetimes, a use of government power we never imagined possible and one with catastrophic effects.
"Could it be that they do not want to acknowledge that lockdowns failed because so many pushed them for a large part of 2020 and now want to avoid responsibility? Admitting error is hard. Or maybe there is an easier answer. Recognizing and naming the lockdowns draws attention to a terrible reality: all of this was preventable. It's almost too difficult to accept.
"And with that comes an unwillingness to recognize that there is a huge revolt against lockdowns brewing in this country. It's not crazy people who resent having been stripped of their rights. It's regular people coast to coast. The trust in public health authorities is collapsing minute by minute. It can be seen in the reluctance of large swaths of the population to take the vaccine.
"Regardless, journalists for mainstream outlets cannot make that reality disappear by continuing to pretend — as they have for most of the last 10 months — that the lockdowns never happened. Americans are realizing that lockdowns were pointless, unnecessary, and destructive. Those who hold positions of authority in politics in the media, and who have engaged in lockdown denialism for the past 12 months will soon face a reckoning."
— Jeffrey A. Tucker (Source: The Entrenchment of Lockdown Denialism)
…
"If we do not get up off our knees and stop worshiping scientists and doctors who have too little knowledge and have been given too much power, tomorrow we will not be able to get on a bus, train or plane; enter a store or sports arena; obtain a driver's license or passport, file our taxes or function in society without getting every vaccine that industry creates and the government orders us to get…"
— Barbara Loe Fisher, President & Co-Founder of National Vaccine Information Center (NVIC)
………………
………………
………………
CCP = Chinese Communist Party
………………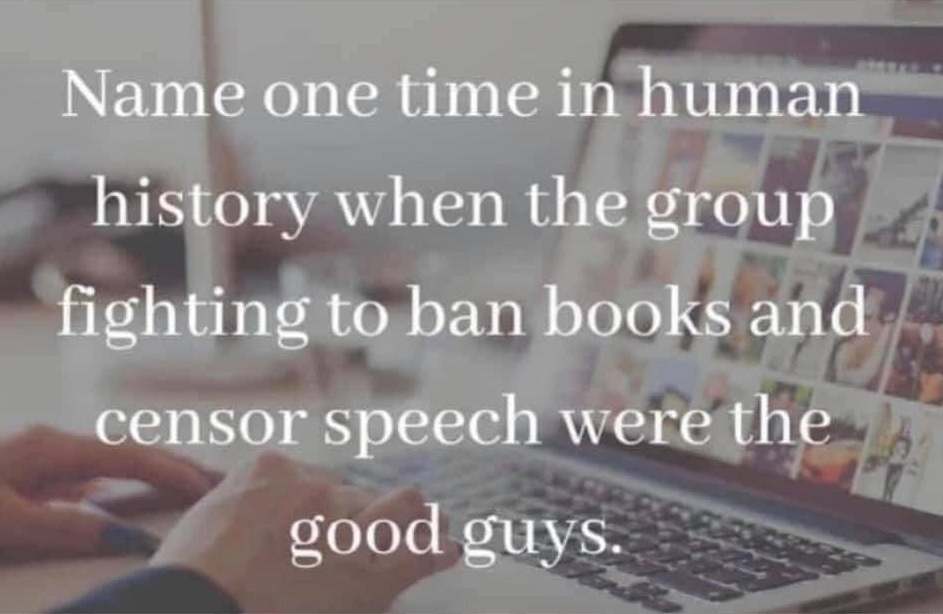 ………………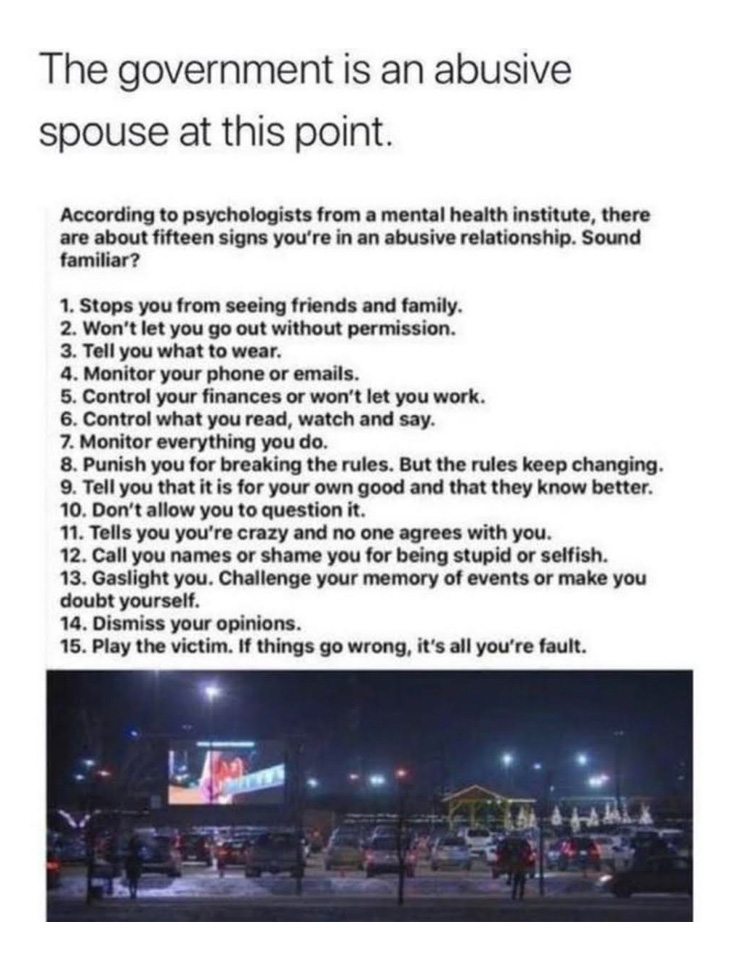 ……………….
……………….
…………….
Return To Main COVID-19 Resource Page
…………….